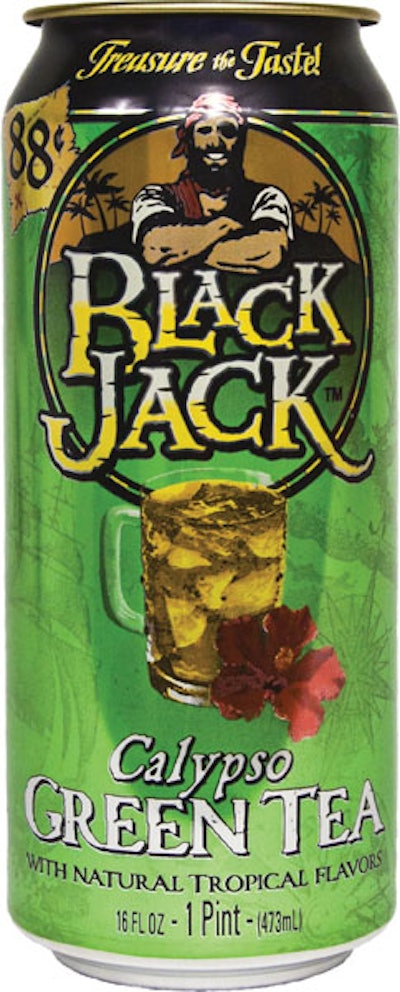 Marketers at Polar Beverages, a Worcester, MA-based independent soft-drink bottler, achieved the graphic reproduction they desired by improving the prepress process.
Working with Crown Beverage Packaging NorthAmerica (www.crowncork.com), Polar Beverages gained better dot spacing and reproduction of fine-detail images and text for its Black Jack Beverage tea brand through a new prepress-to-print process using proprietary separation techniques and high-resolution printing plates.
Gerry Martin, vice president of marketing at Polar Beverages, says graphics quality is crucial because each 16-oz beverage can features a design and color scheme that convey the distinctive flavors. Enhanced graphic clarity also injects a sense of fun into the brand. The back panel of each can follows the adventures of Captain Black Jack Crowley and his dog Grog as they capture treasure and rare teas. The cans include gold ends and black tabs for additional visual impact.
"To distinguish ourselves from the competition, we needed stand-out graphics that would add a unique personality to our products," Martin explains
Companies in this article