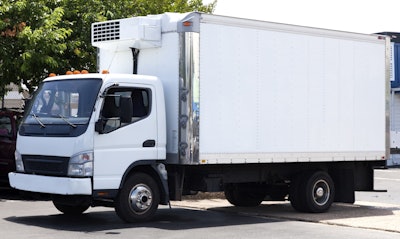 The refrigerated transport market worth will reach $14.1 billion USD by 2020, predicts MarketsandMarkets, producer of market research reports.
In a new report on the topic, MarketsandMarkets forecasts the refrigerated transport market to reach USD $14.1 billion by 2020—a CAGR of 6.27%.
The market size, in terms of volume, for the refrigerated transport, by perishable commodities is projected to a CAGR of 2.53% to 3.01 billion tons during the forecast period.
The report's website notes the following: "Freight transportation is a crucial factor determining the global economic development. On a country level, established transport infrastructure provides access to internal markets and basic services for the population. Refrigerated transport transits temperature-sensitive freight in a controlled environment to preserve its shelf life during transportation. This includes perishable commodities, flowers, and pharmaceutical supplies, among others, which require safe and efficient transportation. Refrigerated transport ensures that these temperature-sensitive goods are transported efficiently, safely, and hygienically and do not pose a danger to the end user. Refrigerated vehicles are a critical part of the cold chain operations and are utilized by logistics operators for short as well as long haul transportation."
The market report classifies and defines the refrigerated transport market in terms of value and volume. The report highlights potential growth opportunities in the coming years as well as covers review of the market drivers, restraints, growth indicators, challenges, market dynamics, competitive landscape, and other key aspects with respect to the refrigerated transport market. It also focuses on key market players and their strategies, along with recent developments. MarketsandMarkets says early buyers will receive 10% customization on the report, which includes 173 market data tables and 85fFigures within 237 pages.