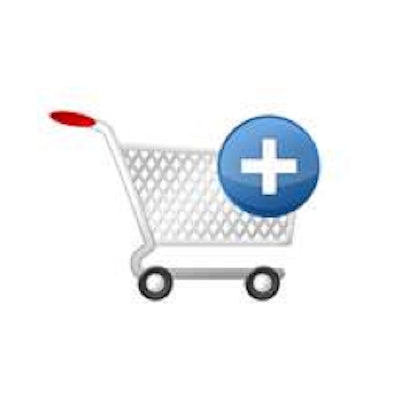 More often than not, websites offering retail products for sale simply take a picture of the package (often a very tiny one). Very little additional information is provided, maybe size or flavor, with a prompt to "add to shopping cart."
On-line consumers are robbed of the ability to see the product in context on the shelf, hold or weigh the product and read detailed label information—ingredients, nutrition information or any warnings. For instance, because all images are forced into a same size template, a 6-oz. jar of olives looks the same size as a 48-oz. jar. Easy to push the wrong button and end up with too much or too little. Or, I can see the front of the soup can, but will I need an opener? Last time I was able to pop the top.
John Mathers, at brand design agency Holmes and Marchant in London, says "Brand guardians everywhere need to take control of the situation. What is currently being designed at great expense might be right for one situation (the supermarket shelf), but it is not effective at all online… the floor needs to be thrown open to discussion."
In his article,
Online Packaging
, in Contagious Magazine, Mathers says if we are to stay with traditional retail shelf packaging, the fashion industry gets it right on-line: "…clothes can be zoomed in on, rotated and even seen on models.
How about the supermarkets offering an enhanced listing option, where a brand … could offer a pack shot that rotates and an ingredients list that could be read, or pop out at a click? There could also be usage instructions and recipe suggestions included within the listing."
Or maybe, he suggests, we abandon the retail package format completely and move to 2-D barcodes or iPhone app-like icons that carry more information and the package itself is super clean and used only for banding when displayed on line.
Interesting questions that I have not heard debated yet in the package design community. Take note, Mathers does not offer any answers, but points out that brand owners and package designers need to start a discussion on retail versus online packaging. I wholeheartedly agree!
Get your daily dose of global packaging trends. Follow me on
Twitter
.