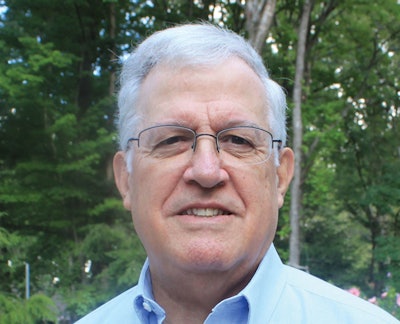 Metal (tin/lead) toothpaste tubes. PVC liquor bottles. Acrylonitrile-butadiene styrene apple juice cans. Cone-top tinplate beverage cans. Once these were cutting edge packaging concepts. But you won't find them on any retail shelves any more. If you do spot them on your next online shopping run, you're probably a nostalgic packaging junkie googling vintage packages to add to the mostly obsolete packages you're keeping wrapped in old newspapers in corrugated boxes on a shelf in your basement.
By 2030 packaging in North America may look different and work better than it does today but we're betting it will still be composed of the same materials, more or less, that packaging has been made of since the mid-20th century: paper, plastic, metal, and glass.
But while the packaging materials used will be somewhat familiar, indications are that the proportions in which they are used in 2030 will be different. And the technologies to make, fill, label, and seal the container will be streamlined to improve efficiency, conserve energy and material resources, and reduce waste.
Moving into the 2030s, no link in the packaging/processing supply chain will go unchanged. Package manufacturing, package functionality, and post-user disposition will all be adjusted to improve performance over longer time periods.
Odds are packaging in 2030, compared to today's, will be functionally and structurally more diverse and characterized by:
• Higher barriers with less bulk and weight. Of all the packaging characteristics envisioned here, higher barriers and lighter weights will have the greatest impact on container manufacturing, filling-labeling-sealing, marketing, distribution, and post-first use container material disposition. This is not only one of the broadest trends in containers, but one that's been going on for the longest time. A prime example of this long-term light weighting is the 12-oz aluminum beer can that today comes in at about half an ounce (14.2 g). When introduced in the 1960s, it weighed twice that much.
• Channel-specific designs. Before the appearance of big box, club, or warehouse stores, consumers had one retail packaging design to pick from, no matter what kind of retail store they shopped in. Big box retailers introduced the concept of outlet-specific packaging (mainly larger-than-traditional primary containers, and bundles of primary packages) to lug home. Then, e-commerce burst on the scene (thank you, Amazon) and with it package design optimized for colorful on-screen introductions followed in a day or two by no-charge, plain brown, "frustration-free" shipping boxes or padded envelopes.
By 2030, with fewer brick-and-mortar outlets around, the "smiling arrow" is likely to be emblazoned on three out of four home-delivered or BOPIS (Buy Online, Pickup in Store) packages, which gives new meaning to the term "pickup" truck.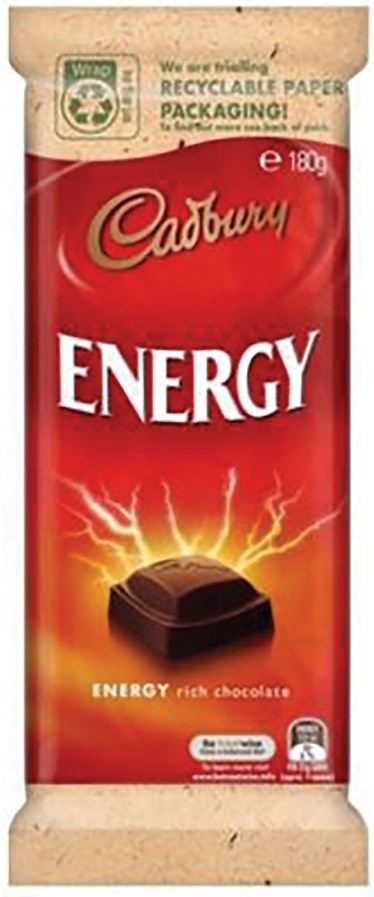 • Heightened sustainability. This trend has been picking up steam for some time. And it isn't going to stop any time soon. Once the largest CPG companies (P&G, Nestlé, Pepsi, Coke, Unilever, et al) amped up their recycling/recycled-content goals, machinery and materials suppliers moved to help them turn plans into accomplishments. And others followed suit. "Keep it simple but effective" could be the new mantra of Cadbury's paper barrier flow wrap, now being tested in New Zealand. If tests of the wrap, which contains no laminates, foil, or plastics, are successful, Mondele-z International (Cadbury's parent) could move the paper wrap to other confections.
Every week we see more sustainable packaging goals set. Pepsi's fast-food arm, Taco Bell, is climbing further aboard the packaging sustainability train by pledging to "make all of its consumer-facing packaging recyclable, compostable, or reusable worldwide by 2025."
• More plastic closures/fewer metal ones. We estimate the global plastic cap/closure market will surpass 3 trillion units by 2030, growing at a CAGR of about 4.5%. Meanwhile, the metal closure market, expanding at a CAGR of about 1.5%, will grow to fewer than 2 billion by 2030.
• Designs optimized for end-of-life disposition. Developing and identifying compostable food packaging, separating it from food waste and accepting efficient combustion for energy generation as an acceptable packaging waste reduction strategy, should help raise the 2030 percentage of packaging waste transformed back into product-producing resources.
• Increasingly robust structures. E-commerce is a largely single-item shipping environment that assaults products more severely than those unitized in the protective embrace of a palletized load of similar packages. Add free returns to the equation and more robust shipping containers are an e-commerce must. By 2030 we expect most consumer products—many of them in returnable/reusable secondary packages like those that mid-20th century moms mailed laundry to their college kids in—to be delivered via GPS-guided trucks and robot-driven carts.
Whether any of these packaging visions come to pass, we are certain that packagers and their packaging technology vender/partners will continue to find efficient, sustainable ways to identify, protect, and distribute products to their consumer and industrial customers.
Ben Miyares, Packaging Sherpa, is a packaging market and technology analyst and is president of The Packaging Management Institute, Inc. He can be reached at bmiyares@packmgmt.org.