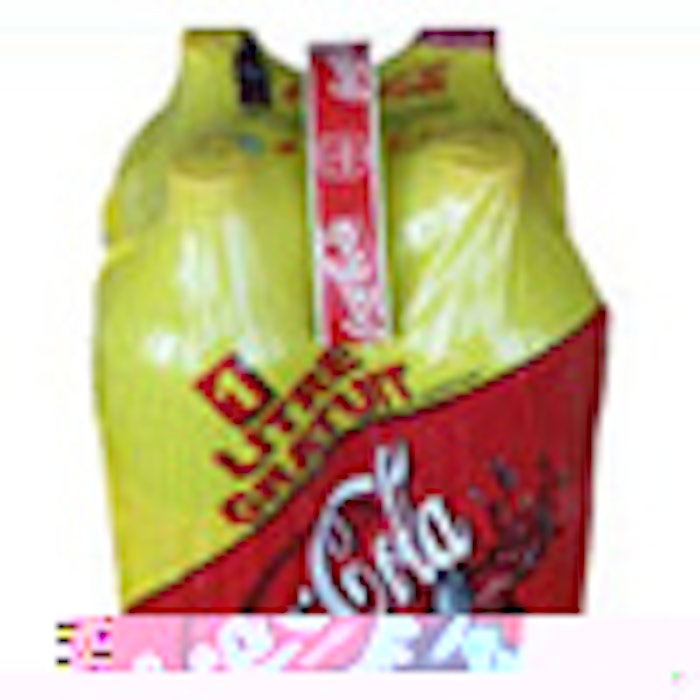 As consumers have expressed the need for carry handles on heavier and bulkier items such as multi-packs,
CEFMA
and
Project Automation & Engineering
are bringing an existing and successful European technology to the U.S. 
The handles are delivered in roll form for easy loading on an automatic application machine.  The packaged product transfers through the automatic applier via a flat top conveyor where a rotating application head applies one end of the pressure sensitive tape handle to the leading edge of the package and the other end of the tape handle to the trailing edge of the package. 
The tape handle is a lamination of polypropylene film and a foam substrate.  A roll of PP film is fully coated with adhesive and then a narrower width foam material is laminated to the PP film.  The side areas of the roll where no foam is present are the areas where the adhesive is exposed and enable the handle to adhere to the package during application. 
The foam provides a soft and non-irritating surface for the consumer's hand during use. The tape handles can be printed rotogravure or flexography to provide branding or other communication for the consumer.