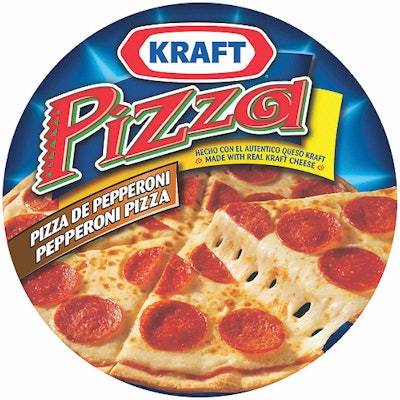 One-hundred-year-old Kraft Foods has been reaching out to the Hispanic community for nearly 20 years. The company operates a Spanish-language Web site www.comidaKraft.com, and this year it launched a Spanish-language magazine targeting Spanish moms. The company also introduced in 2003 in select markets several products in bilingual packaging: Kool-Aid Aguas Frescas soft drink mixes sold in individual packets, Kraft Singles Manchego sliced sandwich cheese, and Morelianas sandwich cookies that had been previously available only in Mexico. Another offering was Kraft's first frozen pizza featuring information and preparation directions in both English and Spanish. Backed with a corrugated disk, topped with a printed paper graphics sheet, and sealed in shrink film, the pizza retails in three varieties for $3.29 in Houston and Los Angeles.
Kraft's Linda Crowder, senior director, multicultural marketing, says the company considers a number of guiding principles surrounding bilingual packaging. "We need to understand how Hispanic consumers use the product and what challenges they may have when using the products," she informs Packaging World. "Then we focus on those opportunities to help consumers understand usage instructions, flavors, and promotional offers. Next, we ensure the graphical design maintains a clear, understandable brand recognition. Simple icons or pictures are helpful. And finally, we execute the packaging changes in an efficient, cost-effective manner."
See the story that goes with this sidebar: Bilingual packaging: ¿Qué pasa?
Companies in this article