With the most anticipated re-entry into in-person events in packaging, PACK EXPO Las Vegas—along with the co-located Healthcare Packaging EXPO—triumphantly returns to the Las Vegas Convention Center September 27-29, 2021. Produced by PMMI, The Association for Packaging and Processing Technologies, this is the biggest gathering in North America of suppliers and manufacturers of packaging goods and services, including those for pharmaceuticals and medical devices.
During the past 18 months of uncertainty and distancing, PMMI and the PMMI Media Group kept busy in developing new show features, new exhibits, and even new ways to participate, all with special emphasis on safety and hygiene. Find out what's new, what's now, and what's next at PACK EXPO Las Vegas 2021 in the following pages.
PACK to the Future Exhibit Debuts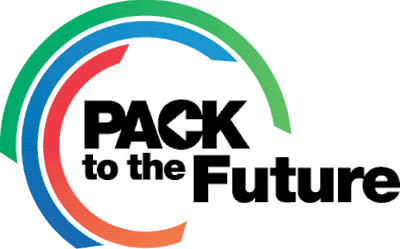 We are going PACK to the Future in the North Hall of the Las Vegas Convention Center this September at PACK EXPO Las Vegas and co-located Healthcare Packaging EXPO.
Take a journey through the evolution of packaging and processing. We'll explore how packaging developed as civilizations and trade evolved, how the industrial and scientific revolutions led to rapid innovations and mass production, and how the digital revolution is shaping the future of packaging. See how packaging has contributed to commerce and benefitted mankind.
Highlights specific to the machines on display:
• Check out Roby the Robot, the first dedicated packaging robot invented by Gerhard Schubert, courtesy of Schubert Group. Roby was introduced to market in 1981 and was used to package pralines and chocolates.
• See the first packaging PLC, an original Modicon PLC, courtesy of Siemens. The Modicon PLC was introduced in 1968.
• We have on display one of the first liquid filling machines from the early 1900s, courtesy of Septimatech Group.
• Have you ever seen an early cartoning machine? We'll have one that was built by R.A Jones in 1922 to package crayons.
• See a model of one of the first automated glue labelers for the pharmaceutical industry manufactured by NJM, a ProMach product brand, sold to Abbott Labs in 1937.
The Processing Zone, now with its Own Innovation Stage
Back by popular demand, The Processing Zone returns to PACK EXPO Las Vegas and Healthcare Packaging EXPO 2021, but this time it's packing an educational punch. In today's manufacturing environment, processing and packaging are coming together as an integrated system, making it more important than ever to bring both packaging and processing solutions under one roof. Start your search for front-of-the-line solutions such as homogenizing, heat treating, forming/sizing, and coating in The Processing Zone.
With the return of The Processing Zone to PACK EXPO Las Vegas, you will have the opportunity to discover solutions to help increase efficiency, achieve total system integration, and ensure safety. No matter what industry vertical you serve, you'll be sure to find the processing solutions you need to move your business forward.
New in 2021 is the Processing Innovation Stage, which will focus on the latest breakthroughs in processing specifically. No registration is required; these are free to attend and learn something as you give your feet a break. The Processing Innovation Stage is conveniently located in the North Hall at PACK EXPO Las Vegas.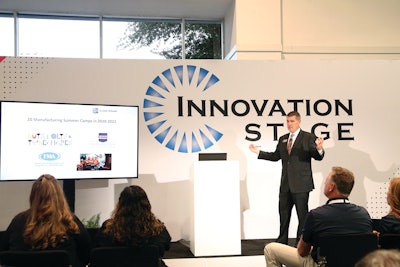 Speaking of Innovation Stages…
Now an entrenched institution in the PACK EXPO family of events, these free, 30-minute seminars on breakthroughs and best practices are presented by suppliers throughout the day at various Innovation Stages in North and Central Halls. No registration is required; stop by whenever you can to take a break and learn something new.
More Returning Favorites: The Forum
A growing staple in the PACK EXPO portfolio of trade shows, the Forum will return to PACK EXPO Las Vegas in the Central Hall with its interactive industry knowledge exchange. The Forum offers free, 45-minute learning sessions on the latest industry trends, including hands-on activities, small group discussions, and Q&A each day of the show.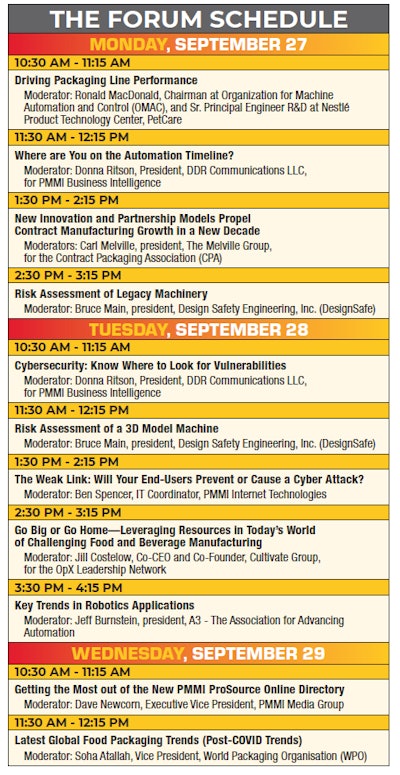 Leading organizations that will be holding interactive sessions at The Forum include:
• OpX Leadership Network
• Contract Packagers Association (CPA)
• The Organization for Automation and Control (OMAC)
• PMMI Business Intelligence
Reusable Packaging Learning Center
Learn the latest trends in reusable packaging and find out what kinds of benefits you could realize. Discover how implementing a reusable packaging system can improve material handling performance, reduce operating costs, create new economic values, and lower environmental impacts in your supply chain.
Packaging & Processing Women's Leadership Network (PPWLN) Breakfast: The New World of Work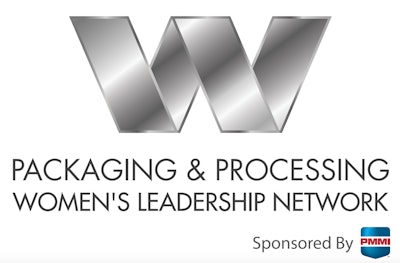 Everyone has had to work differently over the past year, with some of those adjustments driving long-term transformations in the way we work. Things like increased digitalization and automation on the plant floor, the push for diversity and gender parity, and how to attract the next generation workforce—together are creating the new world of work.
The Packaging & Processing Women's Leadership Network (PPWLN) breakfast at PACK EXPO Las Vegas and Healthcare Packaging EXPO (Tuesday, Sept. 28) will bring together a panel of experts to discuss different perspectives on how to thrive in this fast changing world. First, PPWLN welcomes Tracey Noonan, co-founder and CEO of Wicked Good Cupcakes, as our keynote speaker.
Noonan and her daughter turned a small home-based baking business into a multimillion-dollar corporation through creativity, perseverance, and an investment from Shark Tank's Kevin O'Leary. Recently acquired by Hickory Farms, Noonan will reflect on her experience of scaling an e-commerce business and managing a growing workforce, and will share her insights into how the food and beverage industry is evolving.
Following her keynote, Noonan will join Yolanda Malone, vice president of global RD Foods at PepsiCo, and AJ Jorgenson, vice president of strategic engagement at The Manufacturing Institute, for a candid conversation about the new world of work, what it means to the future of manufacturing, and what we can do to make a difference. Visit pwgo.to/7244 to RSVP for the event. Note: To attend, you must be registered for PACK EXPO Las Vegas. Register at www.packexpolasvegas.com.
Notable Pavilions
• After a successful launch in 2018 at PACK EXPO International, the PACKage Printing Pavilion will focus on the advantages of digital printing showcasing the latest in cost-effective solutions for smart, short-run, on-demand, cost-effective, variable data, and personalized packaging. It is located in the Central Hall.
• The Containers and Materials Pavilion: Check out the latest innovations in paperboard, glass, metal and plastic, flexible and resalable packaging, as well as containers and materials. Located in the Lower South Hall.
• The Showcase of Packaging Innovations®: Sponsored by WestRock. Award-nominated packaging solutions will be on display and located within The Containers and Materials Pavilion.
• The Reusable Packaging Pavilion: Sponsored by the Reusable Packaging Association (RPA) this pavilion will showcase sustainable packaging solutions to help reduce waste, cut costs, and gain supply chain efficiency. Explore reusable transport packaging products and services and see innovative reuse solutions from over 30 exhibitors. Located in the Upper South Hall.
• The Confectionery Pavilion: Sponsored by NCA. Learn about the latest trends and technologies relating to aeration, batch refining, shaping, cluster production, and more. Located in the Upper South Hall.
• The Workforce Development Pavilion: This is PACK EXPO Las Vegas' one-stop-shop for resources to strengthen your current workforce and grow the existing workforce. Learn about PMMI U offerings, including popular training workshops. Schools will present mechatronics, packaging and processing offerings, and you can meet students interested in careers in the industry.
Industry-specific Lounges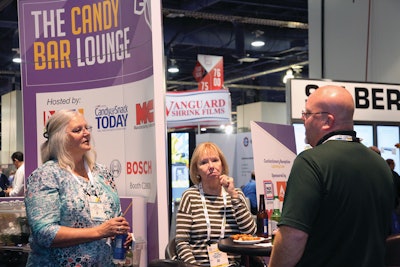 Attendees can network, gain insights and recharge at the Candy Bar Lounge, sponsored by Syntegon Packaging Technology and hosted by the National Confectioners Association. It is located in the Confectionery Pavilion, Upper South Hall, Booth US-7201. A reception will take place on Tuesday from 3:30-5:00 p.m.
Workforce Development
PMMI is offering popular training workshops in Las Vegas to coincide with PACK EXPO Las Vegas
• Risk Assessment Workshop: September 25-26, 2021.
• Certified Trainer Workshop: September 27-28, 2021.
Student Opportunities
PACK EXPO Las Vegas offers programs and activities aimed at getting students excited about careers in packaging.
The Amazing Packaging Race, sponsored by Emerson, is designed to show university students exciting possibilities in the packaging industry. In this fun and educational event, teams from colleges and universities across the U.S. race around the PACK EXPO Las Vegas show floor to complete tasks at the booths of participating exhibitors.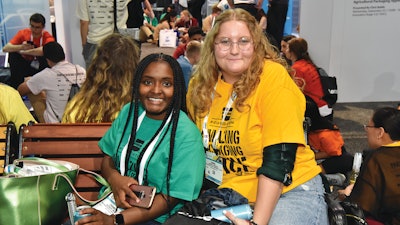 Also, the Future Innovators Robotics Showcase, sponsored by Rockwell Automation, features robotics teams from Las Vegas area high schools as they bring in robots they have designed and built themselves and show them in action. Come watch these fun demonstrations and feel free to ask questions.
In-Booth Product Demos & Education
In-booth product demonstrations and education are musts to have on your PACK EXPO Las Vegas agenda. Take these opportunities to get to know suppliers and their products in depth, ask questions, and listen to questions that others ask. You may very well discover an innovative application for a new technology that is a perfect solution to your production challenge.
Co-located Healthcare Packaging EXPO
Healthcare Packaging EXPO offers the widest range of equipment and technology solutions for life sciences, serving as the only event with packaging and processing suppliers showcasing targeted solutions for pharmaceuticals, medical devices, nutraceuticals, and biologics alongside crossover solutions from related industries, such as food and beverage.