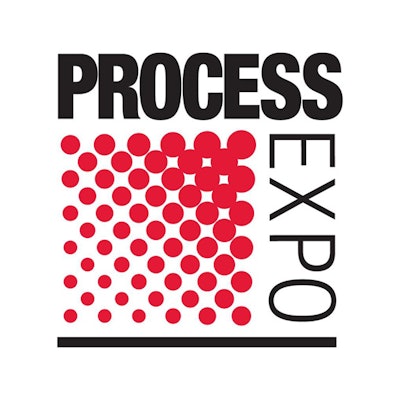 Process Expo is sponsored by the Food Processing Suppliers Association (FPSA). "Packaging in the new millennium" will be held on the Process Expo show floor on Monday, November 4th and Tuesday, November 5th. This thought-provoking session will be divided over two days and feature panels of packaging professionals from some of the food industry's leading processors, sharing the latest innovations in food and beverage packaging and their vision for future packaging trends.
Process Expo University's packaging track will feature speakers from Michigan State University and Ohio State University, covering critical topics such as "Applications of bio-based materials in food packaging," "Defining food fraud and choosing countermeasures," "Active packaging technologies," "Labeling Claims," and "Basic Nutrition Labeling." Admission to all Process Expo University sessions is free of charge to all registered attendees.
"Packaging goes hand-in-hand with our processing technologies," said Jeff Dahl, Chairman of FPSA and Business Manager at JBT FoodTech. "While our expertise might be in processing, our customers expect us to help them on the packaging side also. They look to the supplier community for answers on issues such as packaging material interaction and alternative packaging options for their product, to name a few."
"A significant portion of PROCESS EXPO exhibitors provide packaging solutions for the food and beverage industry," said FPSA President and CEO David Seckman. "This has been driven by our customer base who attends PROCESS EXPO, attracted by its singular focus on food and beverage manufacturing solutions, be it in processing or packaging. The sessions at PROCESS EXPO UNIVERSITY are an integral part of these solutions."
PROCESS EXPO 2013 is co-located with the International Dairy Show and the North American Meat Association's (NAMA) Outlook Conference. Registered attendees will have open access to all three events. To register and to find more information on these sessions and others please visit www.myprocessexpo.com.