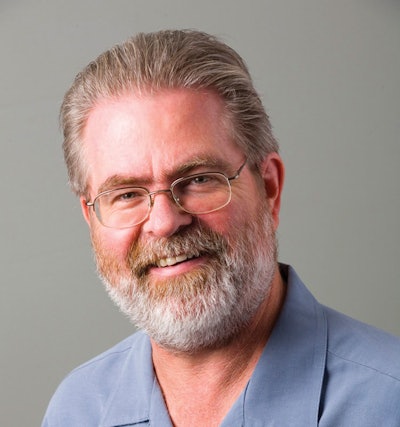 Packaging professionals should stay abreast of a robotics conversation that won't be going away any time soon. It's a conversation about jobs, as in "Do robots kill jobs?" The short answer was "yes" in a January 13 episode of the popular TV program 60 Minutes. But a week later, at the co-located ProMat and Automate 2013 shows at Chicago's McCormick Place, a definitive "no" was the answer posited by Henrik I. Christensen. He's the Kuka chair of robotics at Georgia Tech and was the opening-day keynote speaker at the conference that was part of ProMat/Automate.

Referring to the 60 Minutes "March of the Machines" segment as an unfortunate piece of bad journalism, Christensen argued convincingly that because automation drives productivity, it grows jobs. The best example of this, he noted, is the formation of car maker Tesla Motors in Palo Alto, CA. Wages there are as high as they are anywhere in the world. But because Tesla's business model leans heavily on automation strategies that optimize productivity and efficiency, Tesla determined that the advantage of manufacturing close to its key market negates any advantages that might come by chasing low wages offshore. The result: Tesla has brought jobs to California. "Remember, when Tesla chose to locate here, the whole supply chain stayed here," said Christensen. "For every job created in manufacturing, 1.3 jobs are created in a related area." In Tesla's case, some of those jobs are in industrial packaging at the sub-suppliers serving Tesla.

Keynoter Christensen also noted that manufacturers including Lenovo and Apple are busy "reshoring" some manufacturing operations because advances in automation and robotics are making it possible. It doesn't hurt that wages in Asia have risen some 500% lately. But still, without advances in technology that have increased productivity, reshoring would not be taking place the way it is.

Stunning technological advances in robotics and automation in general are only going to spur the robotics revolution. Some of these were in evidence at ProMat/Automate. On display at Universal Robots (video at www.bit.ly/pwe00466) and at ReThink Robotics (video at www.bit.ly/pwe00465) were new "force-sensing" technologies that make it safer for humans and robots to work collaboratively. Both exhibitors assured me that packaging is a perfect application for these robots. Guess what the price tag is on ReThink Robotics' Baxter robot? An incredibly modest $22,000.

According to MIT economist Erik Brynjolfsson, who has been closely following advances in robotics and automation, the expansion of robotics should accelerate economic growth that, over time, could create millions of new jobs. Another economist, Harold L. Sirkin of the Boston Consulting Group, sees job opportunities expanding over the medium term because automation will reduce the cost of things to the point that consumers will buy more of them, and new hires will be needed to make them.

That's not to say the transition to this brave new world of robotics will be painless. Short-term upheaval is inevitable. For Exhibit A, look at the jobless recovery we find ourselves in today: Increased productivity has driven economic growth, yet unemployment rates remain stubbornly high. But most insiders seem to agree that if we look past the short term, the medium- and long-term benefits of the robotics revolution appear to be positive, not just in terms of economic growth but for job creation, too.

They also warn that the job creation part will require a keen focus on training and education for those low-skilled workers who get squeezed out of their jobs by robotics. Collectively, we ignore this warning at our own peril.