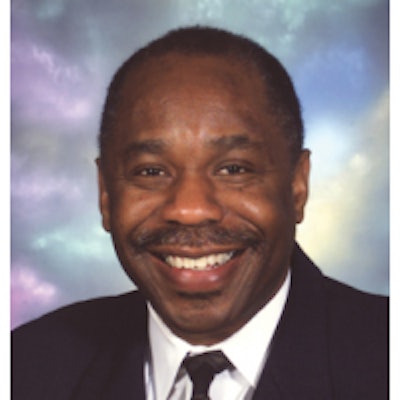 No one questions the necessity of specifications; however, that does not guarantee that a given specification is adequate as to format and content.  Along those lines, there are two types: the material specification and the performance specification. Notwithstanding that the two are not mutually exclusive and that a given specification might contain elements of both, it behooves the packaging professional to know the signature traits of each.  It's not a matter of one type being inherently superior to the other; rather, it's a matter of which one better suits a particular set of circumstances.    
Living in a material world
Consistent with its name, a material specification focuses on composition. An example is a specification for a corrugated box, calling for a specific board and flute construction.  Another example is an injection blow-molded bottle of a specified PET resin formulation.  One more example is aluminum foil of a specified thickness and temper.  In each example, the material used to make up the final package or package structure is what's being specified; however, the three-dimensional structure into which the material is formed also is an indispensible component of the specification.
The more a material might be regarded as a commodity, the more a material specification might be the way to go.  Such materials have well-known properties and are available from a variety of suppliers.  Those facts translate into favorable (as in more negotiable) pricing in addition to the advantage of having a longer list of potential suppliers.  Even so, no matter how much the commodity a material might be, its supplier can differentiate itself in areas beyond price, for example: high and consistent quality; fast, reliable delivery; holding inventory; and, prompt responses to customers' inquiries and complaints.
A material specification also can be called for at the opposite end of the commodity spectrum, that is to say, when the material is a proprietary brand available from a single supplier. Even when there are other suppliers in the form of licensees, the total supplier list is likely to be shorter than a list of suppliers of non-proprietary material.  To compensate for the disadvantages associated with being locked into a sole (or few) supplier(s), the material should provide advantages that can't be feasibly (i.e. technologically or economically) matched by other materials.
The supplier of a proprietary material might make changes without changing the brand name and without informing buyers.  In that scenario, buyers might think that they are receiving the same material but aren't.  Regardless of whether the supplier is convinced that, for all intents and purposes, the material is the same, the buyer deserves to know of any change, in order to determine its impact and to decide if and how there should be a change in the specification. It's a right that the buyer should put in the purchase contract.
High performance
Instead of focusing on the composition of the packaging component, a performance specification details what the component has to do.  An example is a plastic bottle that's specified as to barrier properties, i.e. transmission rates for water-vapor and gases.  Viable candidates might include homogenous resins, copolymers, coextrusions, and coatings—just as long as the performance requirements are met.  After that hurtle has been cleared, considerations are given to the host of factors that should go into an informed ranking.
As can be inferred from the preceding comments, performance specifications have the potential to not only increase the number of suppliers but also to increase the range of suppliers, in that suppliers of disparate materials can compete for the business.  By extension, then, performance specifications can spur innovation; however, when innovation leads to proprietary/branded solutions, all of the aforementioned concerning a sole or few suppliers come into play.
Performance has to be judged against a metric and within that metric there are set limits, commonly called tolerances (also true of material specifications).  Tolerances should be set in reflection of various factors, most notably supplier capabilities and buyer operations.  When tolerances are set unduly tight the potential number of suppliers is reduced, as some will not be able to meet the stringent requirements.  On the other hand, when tolerances are too generous quality suffers and the packaging components might stray outside the tolerances of the machinery (especially the high-speed variety) on which they run.
What they share in common
Both material and performance specifications are means of communication; therefore, their effectiveness is predicated on precision, leanness, and lack of ambiguity. So as is the case with writing effective letters, label instructions, speeches, etc., the writing of specifications is its own art form.   It's not unusual—especially with multiple products and diverse packaging—for the same company to use material and performance specifications; nonetheless, the two should use the same template, with category headings that detail the scope and pertinent particulars.
Sustainability affects both types of specifications.  Take, for example, source-reduction, the idea of doing more with less.  If a packaging component is under a material specification and source-reduction is achieved through lightweighting that material, the revised document is likely to remain a material specification.  In a different example, if a packaging component is under a performance specification and the performance criteria are met by an alternative candidate, the result might be another performance specification.  Then, again, a material specification is not out of the question.  What's to be recognized is that sustainability is a continuous cause of the issuance of new specifications and the revision of existing ones.
Arguably, what material and performance specifications most share in common is that they serve as the contract-of-sorts between buyer and supplier and as the linchpin among package development, sourcing, and quality-assurance.  After all, when something is said to be "out-of-spec," it's never a good thing.
Sterling Anthony is a consultant, specializing in the strategic use of marketing, logistics, and packaging.  His contact information is: 100 Renaissance Center- Box 43176; Detroit, MI 48243; 313-531-1875 office; 313-531-1972 fax; sterlinganthony1@sbcglobal.net