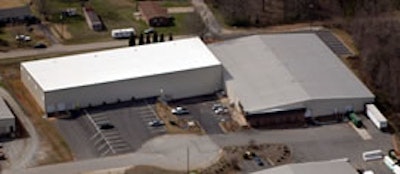 Sterling Contract Packaging Inc.
(Sterling CPI) Spartanburg, SC, announced that it recycled one million pounds of waste in 2013, which equates to 97% of the waste produced at all of of its facilities. The accomplishment owes to a Green initiative started by Michael Hastings, president and CEO.
During the initial stages of the program, the focus was to reduce the amount of packaging material waste that is closely associated with their business of manufacturing consumer packages. After partners were secured for all candidates for recycling in the factory, the focus turned to the office. In addition the office efforts went beyond common materials to include eliminating water bottles, using recycled toner cartridges, printing in duplex and using recycling bins at each desk.
Sterling CPI also reduced energy consumption in 2013 by investing in lighting upgrades. These included a large investment to replace all lights in the building with energy efficient fixtures that use fewer bulbs and less energy; and fitting the warehouse with motion-sensing light fixtures to reduyce energy in areas not in use. The company plans to continue recycling waste and seeking further reductions in energy consumption.
Companies in this article