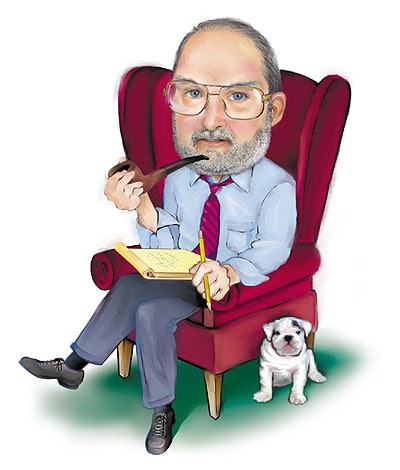 Not surprisingly, the communities say that "single-stream" recycling is more convenient for busy homemakers. In fact, after a year-long test, Skokie reported this form of collecting recyclables increased total collections by about 8%. What it doesn't say is whether the increased volume ever reaches a company willing to recycle it.
For years, I lived in Oak Park, a Chicago suburb that was in the forefront of curbside recycling, and I served several years as a member of the village's Solid Waste Commission. In the end, we developed an extensive—and expensive—program of collecting materials for recycling. Our recycling route trucks had separate bins each for newspaper, waste paper, glass, plastic, and metal containers.
We also had separate trucks that collected bags of yard waste for composting as well as small bundles of branches, brush, and limbs. Residents were supplied a tote in which all glass, plastic, and metal containers were to be placed; newspapers were to be put into paper bags; and another paper bag was designated for mixed paper.
Yard waste was a separate issue. The village sold tags for $1.79 to be affixed to large paper, composting bags. The same tags had to be affixed to small bundles of brush and branches. And all this in addition to the regular garbage trucks that mechanically emptied village-supplied, large lidded and wheeled carts.
Was it convenient to keep all these materials separated? Of course it wasn't. But because the residents were very pro-recycling, most complied. What the system was good at was producing clean, contamination-free recycling streams that, for the most part, had reasonably ready markets. If the sorting, not to mention the storing of all these waste streams, was inconvenient, it was tolerated and most of the village—at least in single-family homes—participated. Since environmental sentiment today is a paler shade of "green," the Oak Park model is probably too costly for many communities.
However, that pale green may be deepening as more recycling programs are mandated. New packaging fees will soon be affecting more companies (see p. 113 and p. 125 for more details).
But the totally commingled recycle stream surely seems a step in the wrong direction. Although it may well encourage recycling by more families and collecting more materials, it seems to be moving away from the markets for those materials. In other words, rather than increasing the flow of materials for recycling, it may instead be generating more waste that must join the trash waste stream.
A number of companies that use recycled materials say that material coming from commingled collections tends to be far more contaminated with other materials, to the point of jamming up their operations. In fact, some paper mills have rejected paper from these operations because of glass shard contamination. Buyers of recycled glass don't appear to be much happier.
"It's producing sophisticated trash," Jerry Bannister of Owens-Illinois was quoted in an article in the Chicago Tribune. "It's great for the collection process, but it's terrible for the end users." A waste management agency in California said this about single-stream collection: "It requires us to rethink why we're recycling at all. The system seems to have been changed unilaterally by the collectors. . ."
A successful system requires that all participants be on board: the public with collecting and organizing recyclables, the collector with pick-up and sometimes sorting, and the end user able to use the quality of the materials available. Without the cooperation of all the end-use markets, single-stream collection may simply be a costly, feel-good generator of more waste.
Incidentally, the new face alongside my chair, Puchinsky, is himself a recycler. One of the favorite chewing toys for the teething puppy is a used aluminum beverage can, and he's even helped us clear some litter from roads near the cottage.
Companies in this article