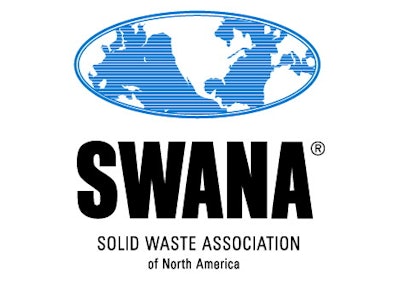 The Solid Waste Association of North America (SWANA) has issued a policy that renews the association's support of waste-to-energy (WTE) as an important part of an integrated solid waste management system. SWANA believes that this policy will support the many communities that are considering expanding or building new WTE facilities. 


The policy states that the use of WTE technology should be consistent with the U.S. EPA's current waste management hierarchy and local government integrated solid waste management plans that include existing and planned waste prevention, waste reduction, and recycling programs. The policy then outlines the best practices a community must consider before implementing this technology.


This update is the culmination of the efforts of SWANA's Waste-to-Energy Technical Division, which spearheaded the effort. "It is important for the public to understand that waste-to-energy facilities positively impact greenhouse gas emissions on a life-cycle basis," states division director Joe Murdoch. "This reflects the significant advances and investments in air pollution control that have been made at these facilities as the technology has evolved and complied with federal law." 


The updated policy, Waste-to-Energy as Part of Integrated Solid Waste Management, was approved by SWANA's International Board of Directors on January 12, 2012.