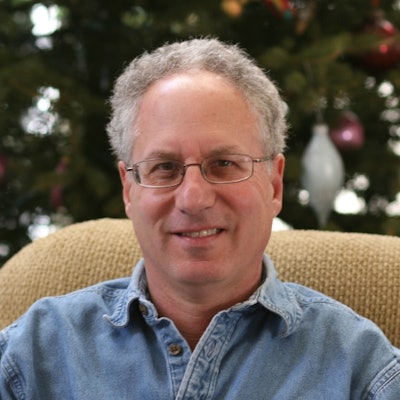 Packaging World: How does a reduction in the amount of packaging today compare to 10 to 15 years ago?
Lilienfeld: According to the Environmental Protection Agency, the amount of packaging has not really been reduced. Between 1990 and 2005, packaging generated in the U.S. has increased from 64.5 to 76.7 million tons, and has remained at approximately 31% of all waste generated. The good news is during this time period the amount of packaging that's being discarded has been reduced slightly, dropping from 47.8 to 46.2 million tons, due largely to recycling efforts.
PW: What

is

packaging's role in the waste stream?
Lilienfeld: Packaging waste is the single biggest component of solid waste heading to our landfills. This is why consumers and the media are upset by it. In reality, our major environmental problems are not caused by packaging waste, but rather by the material and energy usage related to both the packaging and the products it protects. Once it's in the ground, it's benign. It's what happens before it gets into the ground that's important.
In reality, packaging is not the main problem, but derivative from the true forces that seriously affect the environment: population growth, and consumption of materials and energy. But since packaging holds no emotional value for people, is quite visible, and is somewhat of a nuisance when used up, it's easy for the average person to criticize.
PW: While what you say makes sense, we may not agree with you about the lack of emotion for packaging! Seriously, does the problem of overpackaging rest more with marketers and consumer packaged goods companies or with consumers' demands?
Lilienfeld: It's a never-ending cycle. Consumers want convenience and value. Marketers, consumer packaged goods companies, and even converters are trying to provide it to them or to stay one step ahead of them. The marketplace is a hostile environment. When given a choice, consumers pick the product and the package combination that fits their psychological and physiological needs. The others fail.
PW: This sounds like a dilemma. Is there any solution possible?
Lilienfeld: The primary solution from my perspective is simply to design and use packaging that minimizes weight. Doing so obviously reduces materials usage, but at least as importantly, it reduces production, transportation, and storage energy usage throughout the supply chain. My motto is simple: "Light makes right."
PW: What is your reaction to the Wal-Mart scorecard announcement that benefits sustainable and efficient packaging (
see
Wal-Mart reveals packaging scorecard)?
Lilienfeld: I give Wal-Mart great credit for three efforts. First, they decided to try something that was both economically and environmentally positive. Second, they developed a tool by which to make decisions. And third, they made that tool transparent by publishing it. My two concerns are:
1. That they build in enough flexibility to make changes to the scorecard as new and better information emerges – which it will, and
2. That their buyers understand how to properly use the data in order to make purchasing decisions.
PW: What trends concern you?
Lilienfeld: I see two trends that fly in the face of reduced packaging. The first is the single-serving phenomenon, which has the potential to significantly increase packaging discards. The problem is that everyone in the supply chain loves it. Consumers are eating more on the go and by themselves, so it fits their lifestyle. Converters love the extra margins. Brand owners love the extra margins and the increased shelf space they get at retail. And retailers love the extra margins, as well as greater return on their shelf space. Again, consumer needs are driving this trend. If consumers don't want smaller sizes, they won't sell, and will thus disappear.
The second trend is a related one, and started in the club stores, like Costco and Sam's, but is now appearing in Kroger and Target as well. It relates to bulk purchasing, which is about saving money. Buying in bulk used to mean buying larger sizes. Today, it means buying more in smaller sizes and having them bundled together. For example, if you wanted water in 12 oz bottles 10 years ago, you'd purchase a 6-pack that was held together by a rather minimalistic ring carrier. Today, you can buy 35 of these bottles, but they're sitting in a paperboard tray and shrink wrapped.
PW: That's not encouraging from a use-less standpoint. Is there a silver lining here anywhere?
Lilienfeld: There are many drivers that will continue to move packaging in the right direction. First, it's a good bet that the prices of raw materials will continue to rise, so material and energy reduction simply make good business sense. Second, retailers are joining consumers in the demand for more sustainable packaging. Third, the big producers are heeding the cost and consumer trends, and applying their own values relating to social responsibility. I recently interviewed key packaging decision makers at a number of consumer packaged goods companies, including Nestlé, Unilever, Coke, and Pepsi. I was very impressed with both their personal and corporate commitment to create more sustainable products and processes.