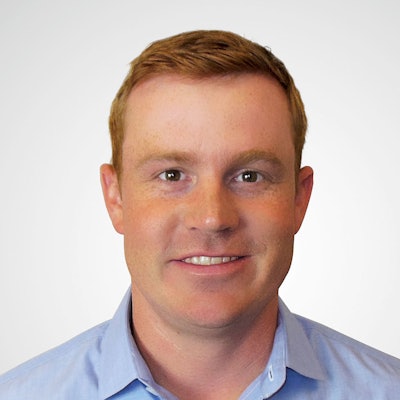 And to exclusively use recycled and certified sources for all of its fiber-based packaging by 2020, and to use 100% sustainable packaging by 2025. Despite the subdued announcement, the disclosure is sending shockwaves through the CPG and packaging worlds. "Our customers have told us that packaging waste is the top environmental issue they would like us to address," Francesca Debiase, McDonald's exec, said in a statement. "Our ambition is … to use less packaging, sourced responsibly and designed to be taken care of after use, working at and beyond our restaurants to increase recycling and help create cleaner communities."
The fast food giant's momentous plan clearly locates packaging at the center of the sustainability conversation. Can McDonald's be the 800-lb gorilla that pushes global sustainable packaging adoption into inevitability territory? It's tempting to think so when you consider the groundwork that's already been laid by the big CPGs, including Coca-Cola with its Plant Bottle and PepsiCo's work on developing biodegradable resin films. Then there's Nestle, Danone, and US Origin Material getting together to organize the NaturALL Bottle Alliance, which is aimed at commercially producing 100% biological PET containers. Elsewhere, Unilever is building a new pilot plant in Indonesia to test its CreaSolv recycle system.
This column could easily devolve into a long list of advancements in packaging sustainability; there have been more to list than there is room in this page. The point is that it feels like we're hitting a sort of critical mass, a tipping point, a point of no return—you choose your favorite cliché. Consider this: London's Museum of Brands is soon opening a new display, in partnership with ThePackHub, that explores the latest sustainable packaging innovations. Sustainability has become so institutionalized that it is now occupying museum space.
Have we heard this "threshold has been met" argument on sustainability before? Sure. But a movement that began as scatterplot and disparate efforts towards comparatively arbitrary goals now seems to have a purposeful and cohesive resonance among brands and manufacturers.
Plus, it wouldn't be too cynical to acknowledge that sustainability isn't only a function of consumer demand. Larry Fink, CEO of BlackRock, arguably the world's most influential investment firm managing $6 trillion in assets, has outsized influence on the economic world. He recently came down on the side of the corporate responsibility and social consciousness conditions that have breathed life into sustainable packaging.
He wrote a letter to CEOs of big companies, CPGs among them, telling them that "society is demanding that companies, both public and private, serve a social purpose. To prosper over time, every company must not only deliver financial performance, but also show how it makes a positive contribution to society." The gravity of the entire letter can't be understated—BlackRock is going to be controlling companies for the foreseeable future, so it behooves it to plan for the foreseeable future. And it'll drag the rest of the world, perhaps kicking and screaming, with it. Maybe BlackRock is the real 800-lb gorilla.
Of course, none of this is to say that sustainable packaging will be easy. Everyone would already be on board if it were. As it stands, CPG adoption of social consciousness plans and platforms, often manifested in packaging sustainability, can be illustrated in the typical bell curve, from early adopters (see McCormick and Co., page 56) to more cautious movers. But with pressure coming both from below, in the groundswell of gen X and millennial consumer demand, and from above, in the form of outwardly altruistic fund managers, the dream model of a sustainable circular economy may be a foregone conclusion. Now if only we could get China to take our recycling again.