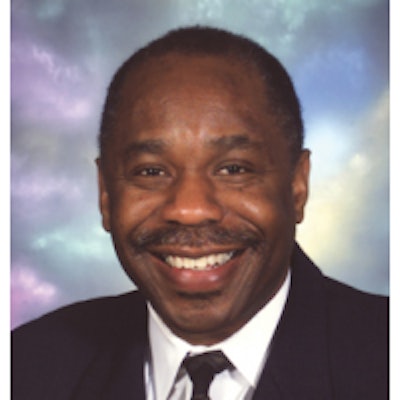 In a past era, the suitability of bio-feedstocks for packaging materials was regarded as too limited for commercialization; however, since sustainability ushered in, bio-feedstocks have received new focus.  New circumstances justify new considerations, right?  Conceded; still, what should remain a constant is a systematic approach that guides analysis and decision-making.  That approach is being given short shrift, judging from the overstated potential some marchers in a parade of bio-feedstocks are being given by packaging end-users. 
The fact that bio-feedstocks are derived from renewable resources is just one factor, to be assigned a reasonable weight and traded off among other pertinent factors.  Not only is that the essence of a systems approach (SA) but also its equivalent, namely LCA (whether taken to stand for Life Cycle Analysis or Life Cycle Assessment).  Although SA and LCA are objective in theory, there's an inherent subjective element in both, but that doesn't account for those bio-feedstocks—ranging from the quaint to the quirky—that should be rejected out of hand but aren't.  
A particular sequence is becoming all too familiar.  First, whether by directed study or happenstance, a discovery is made of a bio-feedstock that can be converted into a packaging material.  Next, the conversion is made and the material is promoted to user markets desiring to strategically leverage sustainability.  Then, supplier and end-user (in addition to their corporate promotions) receive publicity.  The sequence makes for a nice story, were that the whole story; but, it isn't.  There's always an aftermath, and given the questionable suitability of some bio-feedstocks, it's a safe speculation that the aftermath is sometimes disappointing.  When that's the case, the culprit likely is an analysis marked by wayward assumptions and expectations. A simple checklist of the right questions can go a long way in avoiding that.
1. Does the packaging perform functionally and aesthetically, or are its sustainability credentials expected to compensate for shortcomings? Bio is beautiful makes for a catchy slogan but its limitations should be self-evident to the thinking end-user.  Sustainability never justifies underpackaging.  Some end-users try to remedy the problem with various additives that bolster the properties of the packaging, especially when it's meant to replace conventional packaging (plastics).  That approach adds costs and complexity in addition to being more energy intensive, all of which steal from the packaging's sustainability claims.
2. Does the consumer give a hill of beans that the packaging was made, figuratively, from a hill of beans?  There is no empirical evidence that supports a belief that consumers, in general, are willing to sacrifice on behalf of sustainability.  Sure, their responses to surveys might bespeak environmental conscientiousness, but that's not to be translated as a willingness to forego expected amounts of convenience and value.  At most, consumers likely will regard the sustainability of the packaging as a "tie-breaker" between otherwise equivalent choices.
3. Is the bio-feedstock itself vulnerable to onslaughts from any hoped-for allies, notably the sustainability police (self-appointed or not)?  As is true regarding many constituencies, those pledged to sustainability are not monolithic.  The same sustainability initiative is likely to be applauded by some and decried by others.  PLA (polylactic acid), the most commercialized packaging material from bio-feedstock, is a prime example.  It's defended for being a derivative of corn but is attacked (among other things) for the sizable energy consumed from planting to converting.   
4. Separate from the sustainability of the bio-feedstock, is the sustainability of the supplier(s) solid?  Some bio-feedstock packaging is known to have been the brainchild of a small start-up company and sometimes even a single entrepreneur.  Before going with such a supplier, the end-user should evaluate it far beyond the pilot stage and be confident that the supplier has adequate capital and the managerial wherewithal to be around for the foreseeable future.
5. Does the packaging commit the end-user to a single supplier or a disadvantageously small number of suppliers?   Because of economy-of-scale and related factors, a material converted from a bio-feedstock is likely to be more expensive than a conventional alternative.  If the bio-feedstock is so singular in some regard (for example, by virtue of a patented converting process) that it's only available from one supplier or a small network of licensees, the price negotiating position of the end-user takes a hit.  That's true even when the end-user is bigger than the supplier.  Additionally, an end-user has greater exposure to the potentially dire consequences that can stem from a disrupted supply.
6. Does the packaging impose costly revisions to the end-user's operations? A couple of examples will serve for many.  A rigid package might not run at the end-user's accustomed filling speeds.  A flexible packaging material might not unwind, wrap, stretch, shrink—whatever the need might be—at the end-user's accustomed rates.  In both examples, the end-user is faced with having to settle for reduced productivity or make necessary revisions that, if previously overlooked or underestimated, come right out of profits.
The preceding checklist, although relevant for all end-users, is not exhaustive and should be expanded in accordance with company-specific needs. But there's another reflection that every end-user should make, one that goes beyond corporate walls: Is the image and prestige of packaging being cheapened in the process?  Restated, has packaging become such a catchall that any conceivably convertible bio-feedstock has a shot?  That shouldn't be the case, given that packaging underpins so many aspects of daily life.  The end-user industries need to take a stance; otherwise, it's only a matter of time before someone, clipping his toe nails, looks down at the clippings and thinks, packaging!
Sterling Anthony is a consultant, specializing in the strategic use of marketing, logistics, and packaging.  His contact information is: 100 Renaissance Center- P.O. Box 43176; Detroit, MI 48243; 313-531-1875 office; 313-531-1972 fax; sterlinganthony1@sbcglobal.net; www.pkgconsultant.com