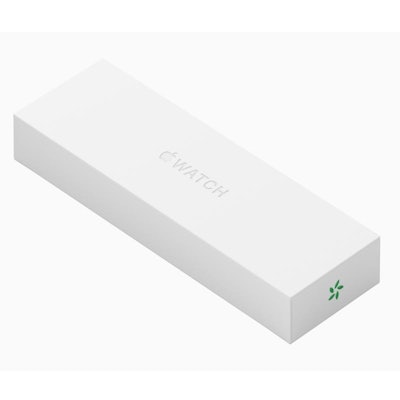 ThePackHub
The packaging industry is experiencing a substantial shift in materials, primarily driven by objectives centered around sustainability. The replacement of plastic remains a priority for many brands and retailers, as they seek alternatives that may provide a smaller environmental footprint or at least be more favorably received by consumers focused on anti-plastic.
Learn more about ThePackHub's Innovation Zone here.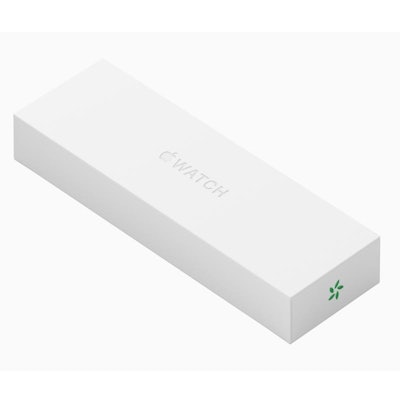 Apple Introduces Its First 100% Fiber-Based Packaging
As part of its Apple 2030 commitment to achieving carbon neutrality for every product it produces, Apple has announced that the packaging for its latest Apple Watch will be 100% fiber-based. The switch to fiber-based packaging for Apple's watches marks a step toward reducing reliance on traditional materials like plastics. A spokesperson for Apple said that the company had achieved an important milestone in making the world's most popular watch carbon neutral and will keep innovating to meet the urgency of the moment. The transition to fibre-based packaging also extends to the packaging of every iPhone 15 model, with over 99% of the material being fibre-based. This initiative aligns with Apple's accelerated efforts to achieve plastic-free packaging by 2025. Apple is also replacing leather across all of its product lines and introducing FineWoven, a new textile made from around 68% PCR (post consumer recycled) content.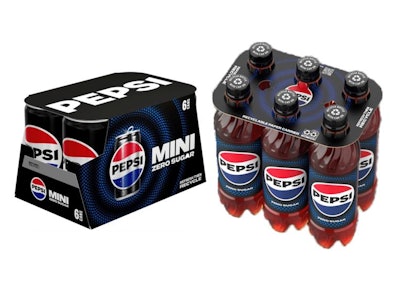 PepsiCo Switches From Plastic Rings for Multipacks
As part of its sustainable packaging mission, global beverage giant PepsiCo has announced that it will roll out paper-based solutions to replace plastic rings across multipacks that have traditionally used plastic. PepsiCo will use paperboard wraps and paperboard clips for its multipacks instead of traditional plastic rings. This conversion will include US brands like Pepsi, Pepsi Zero, MTN DEW, Starry, Gatorade, amongst others. It will also include 7Up in Canada.The new paperboard designs will roll out in a phased, regional approach in the US later this year. This builds upon PepsiCo's progress in Canada where the transition to paperboard has already started. The company claims that the new packaging is easy to implement on shelf for customers, has a consumer-friendly branded design, is made from recycled materials and is recyclable.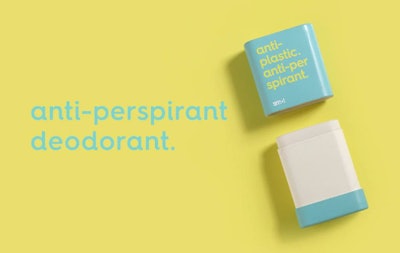 New Smol Anti-Perspirant Comes in 100% Paper Packaging
London-based Smol was formed in 2018 to offer sustainable plastic-free cleaning products, starting with laundry pods and dishwasher tablets, in packaging that could be easily sent through the post. They have now moved into the personal hygiene sector, with their new "anti-plastic anti-perspirant". Smol anti-perspirant deodorant comes in a clever "planet-friendlier" cardboard case, so there's no plastic. The consumer pushes the stick upwards and uses their deodorant as usual. The paper-based packaging is designed to last as long as the deodorant, and because there's no need for expensive refill systems, it can go in with the cardboard recycling in the curbside collection. Replacements come via a subscription service, like their other products, with a pack of three anti-perspirants arriving exactly when required for £12, including free delivery. Like all Smol products, their anti-perspirant is cruelty-free and Leaping Bunny certified, and it's also vegan.
Learn more about ThePackHub's Innovation Zone here.
Companies in this article