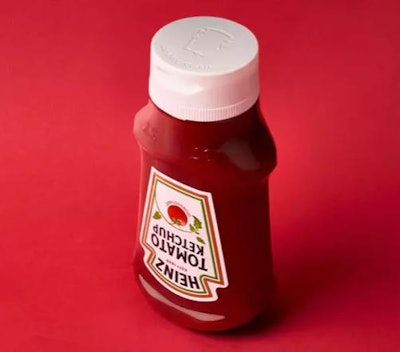 ThePackHub
This comprehensive segment encompasses both recycling initiatives and packaging that now integrates more recycled content. Numerous instances of mono-material developments and other measures aimed at boosting recycling rates are reported. The advent of Packaging Taxes, influencing packaging recycling, is also on the horizon. The UK has already set this in motion in April 2022, implementing a tax on plastic packaging with less than 30% recycled content. These activities inevitably drive the demand for packaging reduction efforts.
Learn more about ThePackHub's Innovation Zone here.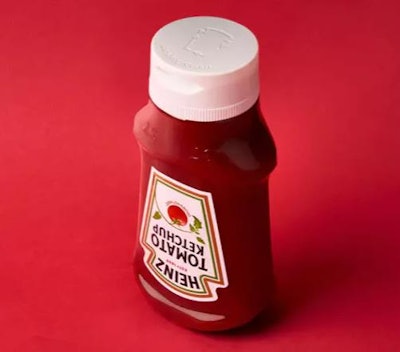 Heinz Rolls Out 100% Recyclable Bottle Cap
Kraft Heinz will soon equip its Heinz Tomato Ketchup squeeze bottles with a '100% recyclable' cap, a shift expected to make the entire pack suitable for standard curbside collection and facilitate the recycling of 300 million plastic caps annually. The mono-material cap is designed for seamless recycling and replaces the flexible silicone valve in the previous hard-to-recycle cap. Arriving at this mono-material alternative was not without its challenges. The process reportedly spanned nine years and entailed 185,000 hours of development. The cap, constructed from polypropylene (PP), consists of two components forming an indirect outlet for dispensing the product when the bottle is squeezed. When the consumer releases their grip, air surges back in, generating a controlled portion. It reportedly took 45 iterations to successfully emulate the existing closure's performance. Heinz's research indicates that the revamped cap assists consumers in extracting more ketchup from the nearly emptied bottle. Bottles featuring the new design will be clearly identifiable via a '100% recyclable' imprint on the cap. Initially, the caps will be utilised for 400ml and larger top-down bottles of Heinz Tomato Ketchup and its 50% Less Sugar and Salt variants.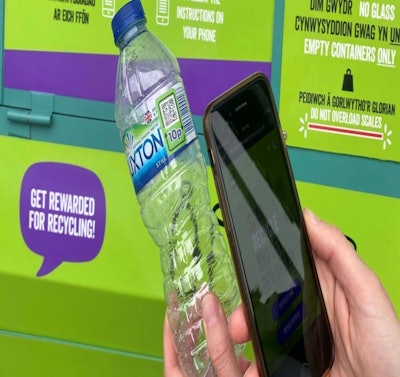 Nestlé Joins Digital Deposit Return Scheme Pilot in Wales
Nestlé has announced that it is participating in a first-of-its-kind recycling trial in Brecon, Powys, in South Wales. The company's Buxton water bottles will form part of a Scan|Recycle|Reward digital deposit return scheme (DDRS) trial, encouraging those living and working in the town to claim 10 pence rewards for recycling by scanning uniquely labelled drink containers. Participants in the pilot will be able to scan single Buxton bottles of all sizes, with their mobile phones and then recycle the packaging through their curbside collection or using return points around the town. A Nestlé spokesperson said they were excited to work on the large-scale DDRS trial, seeing it as a great opportunity for them to understand how digital solutions may be incorporated into a deposit return scheme and how a digital recycling solution can engage with consumers. The trial runs for 12 weeks.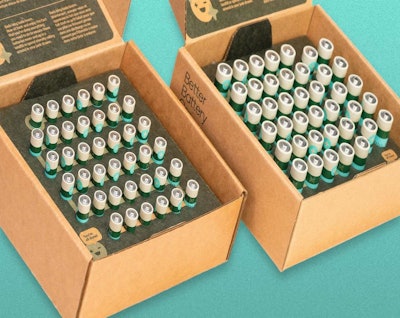 Better Battery Co Innovative Packaging Format Encourages Battery Recycling
Ontario-based Better Battery Co is a start-up that wants to make it easier for consumers to recycle their products. The company sells boxes of the most common batteries used by households, such as AA and AAA. The packaging also doubles as a container for their return, simplifying the recycling process. The box, which is made from recycled cardboard, is designed to help the user identify which batteries are new and which are used. The batteries sit tidily inside the box, with individual slots to keep them in place. The batteries are organised in a winding trail, so the consumer can take out one battery at a time. Each one has a white end and a blue end. When the consumer puts a used battery back in the box, they turn it upside down, making the white end visible. When the trail path has turned from blue to white, it's ready to recycle the batteries.
Learn more about ThePackHub's Innovation Zone here.
Companies in this article