ThePackHub
Recycling initiatives continue to be one of the most active sustainability areas driven by challenging plastic pacts around the world that are part of a three-pronged objective to deliver 100% recyclable packaging by 2025. Pending packaging taxes that require 30% recycled content are influencing change as well as the focus on stretching recycling targets.
Learn more about ThePackHub's Innovation Zone here.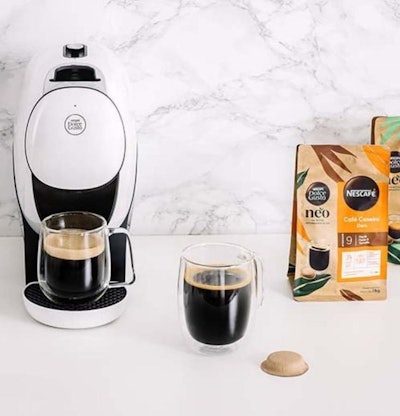 Food Giant Nestlé Launches New Compostable-Pod Coffee Machine
Swiss multinational food and drink giant Nestlé has launched a new at-home coffee machine, Neo. The coffee pods for the Neo system are paper-based, home-compostable and use 70% less packaging. Through the use of technology, Neo aims to replicate the "coffee shop at home" experience. Its SmartBrew technology combines three brewing methods to create espressos, coffeeshop-like americanos and drip-style coffees, in one single machine, at the touch of a button. The new pods are made from 1g of paper certified by Forest Stewardship Council suppliers with a compostable biopolymer lining to help protect the coffee freshness from oxidation. Nestlé tested over 200 novel material structures before perfecting the paper-based pod. Their proprietary SmartBrew system tunes the extraction parameters for each drink, and can even be personalized through a connected smart phone app.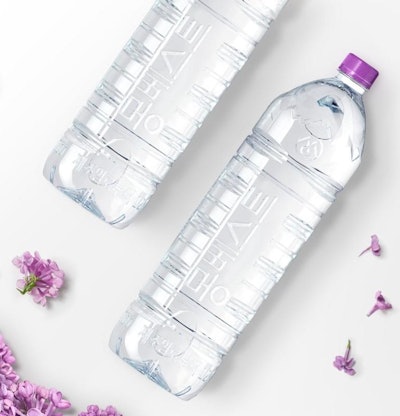 Montbest Labelless Water Bottle Launched in South Korea
South Korean company Korea Crystal Beverage has announced that its Montbest water brand is moving to labelless bottles. The bottle's labelless design was developed by Italian design house Gentlebrand, and is a means to abide by South Korea's increasing number of plastic regulations. The company says they had to create "a new product identity", while also striking the right balance between the size of the logo and the information required by law. Labelless packaging can come with complications in ensuring the item has the proper information displayed for consumer understanding, therefore, the company stated it concentrated on the legibility of the embossed information. The Montbest bottle is designed with a square shape for optimized consumer grip and is sold in 330mL, 500mL, 1L and 2L sizes. South Korea has one of the highest recycling rates in the world, with 86% of Korea's total waste being recycled.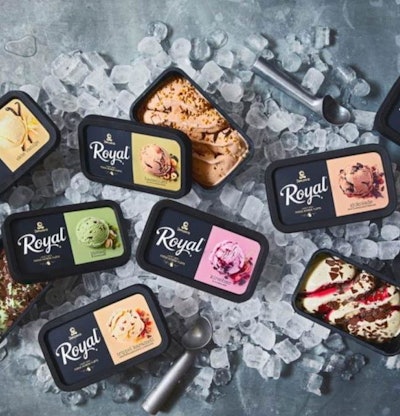 Royal Ice Cream Non-Carbon Black Packaging is Detectable by NIR Scanners
Norwegian ice cream producer Diplom-Is is moving to new black packaging for its Royal brand that is detectable by the Near Infra-Red (NIR) scanners used for waste sorting processes. This means that the containers can be identified for recycling purposes. The new packaging, supplied by Denmark-based Berry Superfos, uses a special high-quality non-carbon black masterbatch with special pigments to improve NIR technology detection and sorting. A spokesperson for Diplom-Is said that the company is very satisfied with the result. The new black packaging enables proper sorting of Royal ice cream containers at local recycling and sorting facilities, which can save significant amounts of virgin plastic material. The new packaging was tested at two local recycling plants in Norway, as well as a sorting plant in Germany. Diplom-Is is one of the biggest ice cream producers in Norway, and the shift to a non-carbon black container has caught the attention of the market.
Learn more about ThePackHub's Innovation Zone here.
Companies in this article