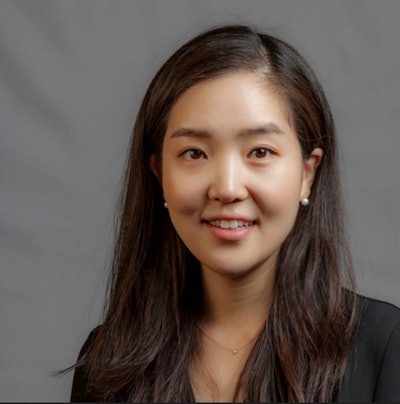 Consumers are increasingly demanding greater transparency and sustainability from the companies they buy from, especially when it comes to the household products they use every day and how they're packaged. Procter & Gamble is one of the largest consumer goods companies in the world, with billions of people using its products globally. In this Q&A, Victoria Jung, Packaging Technology Leader for P&G's Surface Care Portfolio, shares how the company uses carbon-based life-cycle assessments (LCAs) to improve the sustainability of its home care products and packaging.
Packaging World:
How does P&G use LCA to guide packaging innovation?
Victoria Jung:
LCA is an industry standard used to inform sustainable design and innovation. The carbon emissions-based evaluation looks at materials, packaging, manufacturing, logistics, consumer use, and disposal, and of course, packaging has a role in each. When it comes to packaging specifically, there are multiple factors that affect a product's environmental impacts. We evaluate packaging through a lens of product efficacy and sustainability, so we look at factors such as packaging source materials such as virgin plastic, post-consumer recycled content, or other materials; packaging design for logistical efficiencies; what enables the products' superior performance and accessibility; and the weight of packaging materials for supply chain impacts. So, when we apply LCA to a major brand like Swiffer or Mr. Clean, we use all these factors to inform design.
---
---
What does that look like in your product roadmap?
We have science-based packaging targets for 2030, including using 100% recycled or reusable packaging and reducing virgin petroleum plastic in packaging by 50%, with a broader goal to achieve net-zero greenhouse gas emissions across our supply chain and operations by 2040. LCAs allow us to evaluate the carbon footprint of packaging across all our products and see where we can make changes to reach our sustainability goals.
As we progress toward our goals, sustainability is at the heart of our product roadmaps. By looking at the environmental impacts of each of these product packaging factors, we can have a holistic, end-to-end understanding of where we can make adjustments—including to our packaging—to help us achieve our sustainability goals.
Can you share a specific P&G packaging innovation that has been shaped by this LCA approach?
I can share a few examples from some of our flagship home care brands, including Swiffer, Mr. Clean, and Dawn. Swiffer recently overhauled the package design for its line of duster products that completely eliminated plastic from its packaging. By switching the packaging of all three Swiffer duster sizes from plastic to cardboard, Swiffer reduced its plastic usage by 173 tons per year. In total, the plastic saved from this redesign equates to the weight of 122 Honda Accords.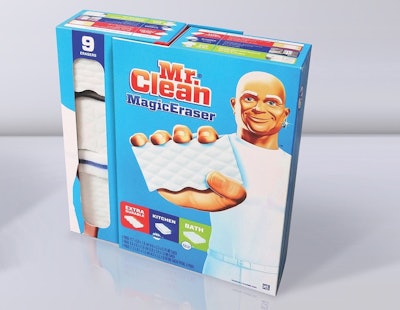 In the case of Mr. Clean, one of its most well-known products is the Magic Eraser, which recently underwent a packaging redesign for its club-store pack. Specific changes included using lighter materials and a more sustainable design; however, one of the most noteworthy changes involved plastics. By switching from a PET tub design to using recyclable cartons, Mr. Clean reduced plastic usage by 482 tons per year in Magic Eraser's packaging, which equates to the weight of 48 million water bottles. As a result, the package design won two Excellence Awards in the 2018 Paperboard Packaging Council carton competition in the Eco and General categories.
In regards to Dawn, interestingly, the majority of the carbon emissions impact across a dish care product's lifecycle occurs during the consumer use phase from the energy required to heat the water used for washing dishes. To help encourage more sustainable behaviors by consumers using the product, we looked at how to reformulate and repackage Dawn to make dishwashing faster and easier, also enabling refills and reuse of key components. Enter Dawn Powerwash, whose packaging features a reusable trigger. It also uses ingredients specifically formulated to eliminate the need for water until the final rinse—no soaking, pre-rinse, or re-rinse needed. In addition to the plastic saved, Dawn Powerwash reduces the water needed to clean dishes by up to 50% when used as directed. These factors led to Powerwash winning a Good Housekeeping 2021 Sustainable Innovation Award.
What else needs to happen to achieve your recycled and reusable packaging ambitions?
It's about continuous sustainable innovation. People often think innovation is about what's in the product, but it's also about what the product is in. That means continuing to reduce our use of virgin plastic, increasing our use of recycled materials, and innovating our package designs to be lighter while maintaining functionality, integrity, and durability.
It's also about cultivating partnerships that can drive meaningful change. Many people either aren't in a habit of recycling, don't know how to do it properly, or don't have easy access to recycling centers. That's why we've partnered with organizations like TerraCycle, which helps consumers tackle hard-to-recycle materials to create more sustainable behaviors more easily.
Packaging is one of many key considerations included in life-cycle assessments for consumer products, and changes to the package design and the materials used are often where the greatest impacts can be made. That's why some of our biggest brands like Mr. Clean, Swiffer, and Dawn have taken multifactored approaches to product design that reduce plastic usage, maximize efficient designs, and help enable consumers to live more sustainably.
Companies in this article