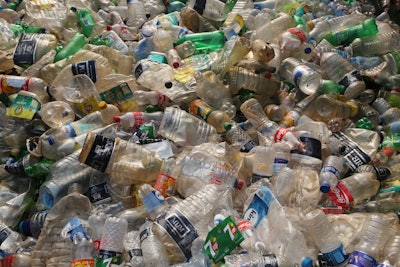 Getty
Maine became the first state to require producers of consumer brands packaged goods to finance the maintenance and expansion of municipal recycling programs sold in state.
Under the new law, Maine's Department of Environmental Protection (ME DEP) will oversee a packaging stewardship program that will reimburse and assist municipalities in providing recycling services throughout the state. CPGs will pay fees to the stewardship organization based on the costs of recycling for each packaging material used, to fund the infrastructure investments or resident education needed to capture materials statewide. The fee structure will be determined by DEP rule with multi-stakeholder input and will include financial incentives for recyclable packaging.

Producers will assess the statewide recycling system to determine the funds needed for the program, collection and recycling infrastructure gaps in the state, and consumer education needed to ensure robust recycling. The law also provides an "on-ramp" to the recycling system for more challenging packaging materials, allowing producers to establish, fund, and operate "alternative collection programs" to facilitate reuse and recycling of these materials.

"With this new law, Maine residents will save millions of dollars and finally be on a path to a stable recycling system," said Scott Cassel, CEO and founder of the Product Stewardship Institute (PSI). "It will also provide producers with the financial incentive to make more sustainable packaging."
The new packaging EPR program is expected to generate recycling jobs, reduce greenhouse gas emissions from waste disposal, and address the inequitable environmental and health impacts of the waste system on vulnerable communities. The new law represents one of several approaches to packaging EPR that are actively under consideration across the country.
Globally, EPR programs have been relatively successful, as similar laws have seen positive results in most member states of the European Union, Japan, South Korea, and some Canadian provinces. In Ireland, recycling rates for paper and plastic rose from 19% in 2000 to 65% in 2017, and most European Union countries with similar programs have recycling rates between 60%-80%, compared to around 32% in the U.S., according to the Product Stewardship Institute.
---
---