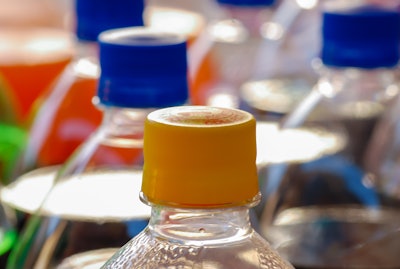 CMT's digital event titled Recycled Packaging for Food Contact brought together prominent South American industry experts to share their ideas and stories regarding the use of different materials. It placed special emphasis on countries belonging to MERCOSUR, the main regional trading block, and on the understanding and compliance with the regulatory framework of the use of recycled plastics suitable for food contact, an indispensable requirement to enter this attractive market.
Professor Alejandro Ariosti, an engineer and technical expert on materials for sanitary applications, took part in this meeting with a documented presentation on the Latin American Regulatory Panorama for Food Grade Plastic Materials where he explained in detail the key steps that have taken on this subject in MERCOSUR and Mexico. By means of comparison to the current legislations in Europe and the United States, he showed the upgrades already made towards the safe reuse of recovered and recycled materials in the manufacture of packaging for food.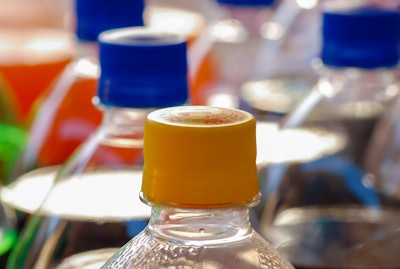 Ariosti, who works for the National Institute of Industrial Technology of Argentina (INTI) since 1981 and teaches at public universities, offered a clear picture of the different trading blocks that have been formed throughout the continent, and of the frames of reference from the European Union and the United States that have been helpful in drawing regulations for food grade packaging materials in Latin America.
Besides, Ariosti detailed the interactions between plastic packaging, food, and the environment, as well as the testing which becomes necessary towards the validation of secure decontamination methods for materials. He presented the current regulatory scenario regarding the reuse of plastic materials for food contact and explained how they are forbidden in MERCOSUR countries by the explicit resolution GMC 56/92, although several exceptions exist and were also mentioned. And expanding the view of regulations to glance into different countries, this Argentinian expert pointed out current regulations and standards for PET post-consumer recycled (PCR) materials from Mexico, Costa Rica, the Andean Community of Nations (CAN) Member States, the United States, and the European Union.
Regional Perspectives on New Materials
ECOPLAS, an Argentinian entity specializing in plastics and the environment, has carried out important initiatives during recent years towards the regulation of new materials for food contact, as explained by Alejandro Ariosti in his presentation. By the end of 2019, for example, Ecoplas finalized a study that showed how the estimate consumption of food grade plastics has escalated to 500.000 tons per year.
In May of 2020, ECOPLAS made contacts with the INTI Centre of Plastics and the Ministry of Production (where the Argentinian Chapter of the MERCOSUR Food Commission is based) to explore the possibility of extending current post-consumer recycled PET regulations to other plastics such as high-density polyethylene (HDPE), polypropylene (PP), polystyrene (PS), and expanded polystyrene (EPS).
In this year, ECOPLAS will refine the petition's proposal with case studies and identified decontamination technologies, to submit it to consideration by the National Food Commission (CONAL), a step prior to its review by the MERCOSUR Food Commission.
The Current State of MERCOSUR Regulations
The Southern Common Market (MERCOSUR) integrates Argentina, Brazil, Paraguay, Uruguay, and Venezuela as Member States, and Bolivia as a State in process of integration. Chile, Colombia, Ecuador, Guyana, Peru, and Surinam are Associate States. It has prohibited the reuse of plastic materials through GMC 56/92, which, nevertheless, opens the possibility of future exceptions, as those detailed in the presentation by Alejandro Ariosti:
·     Resolution GMC 16/93, authorizing the use of refillable PET bottles for carbonated non-alcoholic beverages.
·      Resolution GMC 25/99, authorizing the use of multi-layered PET bottles (decontaminated recycled PET as a middle layer with a virgin PET functional barrier in contact with the beverage) for carbonated non-alcoholic drinks.
·      Resolution GMC 30/07, authorizing the use of monolayer and multilayer PET manufactured through validated post-consumer decontamination techniques for food products.
·      Resolution GMC 30/07 (on post-consumer recycled PET that comes in contact with foods) establishes that applicable decontamination technologies must:
-       Be validated through challenge tests (or their equivalents) performed by internationally recognized laboratories.
-       Be endorsed by a no objection letter (NOL) issued by the United States Food and Drug Administration (FDA) or by a positive European sanction about its use (DG SANTE-EC regulation, EFSA scientific opinion, or outstanding regulation of a European Union Member State).
-       Be approved and registered by a national sanitary authority after a favorable opinion from its technical reference laboratory (such as INTI in Argentina).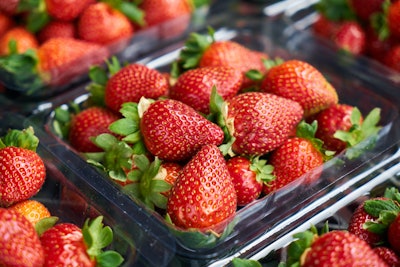 Besides, Resolution GMC 30/07:
·      Applies to technologies based on physical, chemical or hybrid processes.
·      Recognizes the "threshold of regulation" (TOR) set by the federal US-FDA 21 CFR 170.39 federal regulation.
·      Establishes requisites set for interested parties:
-       The recycler (who manufactures postconsumer recycled (PCR) PET).
-       The package converter (who manufactures PET containers such as bottles or trays) or precursors (who provides parisons or sheets, respectively, containing PCR PET).
-       The end-user (food manufacturer).
·      Good Manufacturing Practice (GMP): a system of quality assurance, traceability along the value chain, and a sensory analysis program of the PCR PET are required.
·      Labeling on the final container must indicate:
-       Manufacturer's identification.
-       Batch number or traceability code.
-       The acronym "PET-PCR" (meaning PCR-PET in Spanish and Portuguese).
The Mexican Panorama
·      In Mexico, a member of the USMCA (United States-Mexico-Canada Agreement), the governing agency for packaging evaluation is COFEPRIS, which has set two general requirements for materials which come in contact with foods:
-       The Regulation on Sanitary Control of Activities, Plants, Products and Services (issued in 1988 and modified in 2004).
-       The Regulation on Sanitary Control of Products and Services (issued in 1999).
NORMEX, the Mexican standardization agency, publishes obligatory (NOM) and voluntary (NMX) standards. For instance, standard NMX-E-263-CNCP-2016 regarding containers manufactured with PCR-PET for foods and beverages stands out and is based on the provisions of the United States' FDA.
Good Prospects
The conclusions reached by Alejandro Ariosti in his presentation during the Recycled Packaging for Food Contact digital event illustrate the daily efforts to further integrate postconsumer recycled materials into food grade packages in compliance with strict regulations and standards that guarantee consumer safety and health.
At the end of his presentation, he pointed out that for the last fifteen years manufacturing plants throughout Latin America have been using PET decontamination technologies. In  MERCOSUR countries, as well as in others outside this block, mandatory or voluntary standards and regulations have been enacted in relation to postconsumer recycled PET safety issues. In the elaboration of these rules, different international references have been considered such as risk evaluations, regulations, and scientific opinions from entities including the United States' FDA and the European Union's EFSA.
As part of the presentation's conclusions, it was underscored that these decontamination technologies need to be supported by FDA no objection letters (NOL) or by scientific opinions from EFSA. "Although at the regional level, as well as worldwide, PET is the principal recycled post-consumer input, the industry has recently developed interest in expanding the current legislation to include other recycled plastics." This was the final idea set forth by this presentation during the webinar, opening expectations for all those interested in the value chain of plastic packaging.