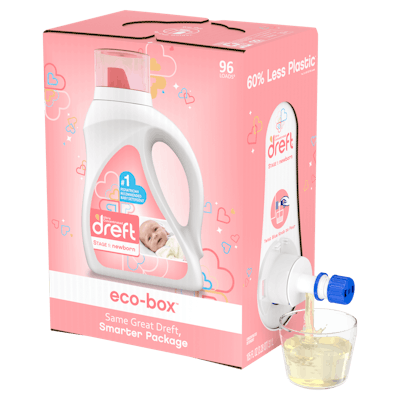 Pat Reynolds reported in April 2020 that, with more consumers than ever purchasing their household essentials online, Procter & Gamble is expanding its Eco-Box portfolio to include more of its Fabric Care brands.
Now available in this award-winning packaging format are Tide Original, Downy, Gain, Tide purclean, Tide Free & Gentle, and Dreft. Go here for more information on this innovative package, which was a Diamond Award Finalist in Dow's 2019 Packaging Innovation Awards.
The Eco-Box format remains primarily an e-commerce play, and Eco-Box products arrive on the consumer's doorstep as a sealed, shipping-safe, corrugated box—with no wasteful outer boxing or padding needed. In other words...