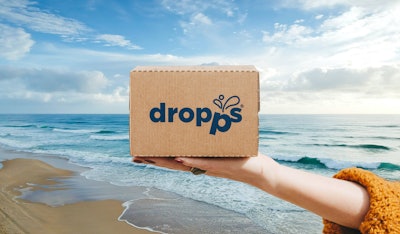 In September 2019, Dropps announced a partnership with Oceana, an international organization focused on protecting the world's oceans, "to make prevention the cure by addressing the issue of plastic pollution at the source," said Dropps at the time of the announcement.
"At Dropps, we are dedicated to designing daily consumer products in a manner that is convenient for the consumer and engineers-out single-use plastic. To some extent we are all experiencing Sustainability Anxiety Disorder (SAD). Dropps gives families easy-to-use solutions that are both eco-responsible and economical—which, if multiplied across a multitude of families, can have a measurable impact both on the planet and their wallets," said Propper. "This forms part of our initiative, One Family, One Home, One Future."
---
Read more on ocean plastics pollution in these related articles from Packaging World magazine:
Solutions for a Circular Plastics Economy
How can holistic packaging design alleviate marine litter?
Facing down the daunting plastics marine litter issue
---
The One Family, One Home, One Future platform is designed to educate American households on small, easy changes that, in the aggregate, can have a big impact on the environment. Elements of the platform include content and initiatives on a dedicated Dropps site that are being rolled out throughout a year-long partnership. They include:
·     Educating consumers on the impact of their actions and choices, and encouraging them to care about the massive global plastic pollution crisis.
·      Providing actionable and shareable content, including articles, infographics, interactive quizzes, and a pledge to eliminate single-use plastic.
·      Advising individuals on how to choose plastic-free alternatives, and mobilizing industry and government to do the same.
---
See it Live at PACK EXPO Connects Nov. 9-13: Demystifying Continuous Ink Jet: What you really need to know., by Markem-Imaje, Inc. Preview the Showroom Here.
---
"Plastic is everywhere in our ocean—floating on the surface, mixing in the saltwater, and sitting on the ocean bottom, miles and miles deep. And it's no secret that the household consumer goods category contributes to the problem," said Andy Sharpless, CEO of Oceana. "Dropps is showing that companies can address this issue now and reduce throwaway plastic by giving people real plastic-free choices. We face a tsunami of plastic in our future, unless more companies also take meaningful action."   
Read related article on Dropps and its eco-friendly, e-commerce packaging here.