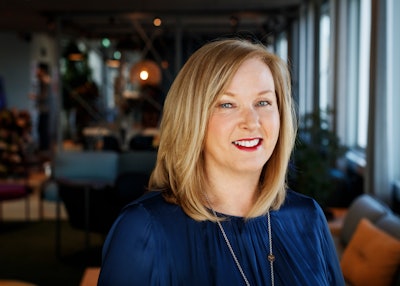 Malibu, a brand of Pernod Ricard, sells 3.8 million cases of rum products each year globally. While sustainability has always been part of its efforts, it's not until recently that it began publicizing its efforts. Here, Lynne Millar, Director of Purchasing, Malibu and Kahlua, shares the company's sustainability strategy and news on a new 30% rPET bottle for Malibu rum.
Packaging World:
This is the first time your brand has spoken about sustainability values and practices. Why has Malibu not publicized broadly its sustainability strategy before?
Lynn Millar:
Sustainability has always been important to Malibu. We consider it to be integrated into our developments and our sourcing decisions, we don't consider it a project to stop and start. We are doing a lot, but also realize there is much more to do. Our consumers are now so aware of the environmental impact of production and consumption of raw materials, they expect us to be transparent. Because of this, we're taking on a new approach to how we communicate what innovations we're working on. In the past we were focused on "doing" before "talking" because we wanted to get it right. Now, we see the benefit of talking about the journey we are on, not only for transparency but also to challenge the industry to think about making the world a better place. Having our new 2030 roadmap (see Pernod Ricard's Global Environmental Policy, "Good Times From a Good Place") with very clear guidelines gives a great tool for communicating our progress in relation to those goals and targets.
I understand that the PET bottle for Malibu is just now incorporating recycled content. Why hasn't this been done before?
We have different packaging formats for Malibu. Most of our product is in glass bottles worldwide, and our glass bottles have always contained a percentage of recycled glass. The amount varies from country to country depending on the availability of recycled material. The average is 30% and in Europe usually more. We have just introduced the recycled content in our PET bottles in the U.S., also 30%. This is a recent development and has been a challenge due to the lack of recycled material available and because producers of PET bottles needed to make some major investments to include recycled content in the process
---
Read related article: Absolut Sustainability
---
When did you introduce the new Malibu bottle? Will you be using the 30% recycled content in all Malibu bottles, or just a portion of them?
Yes all of our PET bottles in the U.S. will be produced with 30% recycled content and are on the shelves now. We have very little PET in the rest of the world, and consumer preferences are different, particularly in Europe. What we have done is include a large enough percentage of PCR in the U.S. to ensure that we have globally met our target of 25% linked to the Ellen McArthur Foundation New Plastics Economy commitment.