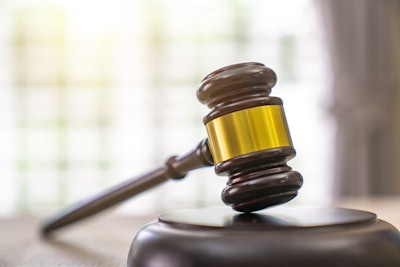 Historically across the U.S., waste and recycling policies related to financing have been driven at the state level. This is primarily a result of the Resource Conservation and Recovery Act (RCRA) from 1976 that gave states the authority to manage their own waste streams. RCRA granted the U.S. Environmental Protection Agency a supportive but non-regulatory federal engagement role for all non-hazardous waste. This means there has been minimal federal policy related to the management of packaging and its disposal, and its related funding, since RCRA was enacted.
Over the last year, however, as plastic marine pollution and challenging recycling economics have dominated headlines, interest in related federal policy has grown. We currently have five bills before Congress related in one way or another to packaging and its end-of-life management, and also, on June 17, the Senate Environment and Public Works Committee held a hearing dedicated to the challenges of recycling.
As we look to the future in a post-COVID world, the status of these bills is uncertain. On one hand, interest may grow because some of these bills offer much needed stimulus funding to states and could help create jobs and/or help resolve concerns around the future of recycling—a key environmental priority for many consumers. On the other hand, in a time of severely constrained state and local budgets and a possible economic recession, waste and recycling issues may lose steam as governments choose to prioritize limited funding toward key priorities in health, safety, and education.
While we don't have a crystal ball to say for certain what will happen, AMERIPEN does believe a deeper examination into the potential needs and opportunities of federal legislative engagement in packaging policy can help us prepare to offer proactive strategies and solutions that could benefit our industry and communities at large across the U.S.
Prior to COVID, we saw several states' legislatures exploring the concept of extended producer responsibility (EPR) for packaging, where producers would be required to help pay the costs of end-of-life management of their products. Now, as local budgets have become even more strained, we anticipate this interest will grow, and the likelihood of new state laws for some sort of shared financial responsibility to include brand owners and/or packaging producers is highly probable. We also believe that while COVID has helped increase public awareness of the value of packaging, both consumers and producers remain committed, perhaps even more so post-COVID, to balancing that value with a more circular packaging economy where more packaging formats can be reused or recycled.
---
Read related articles from Packaging World:
Packaging Policy Update & 2020 Outlook
Fighting Back Against Anti-Plastics Legislation
Roadmap Aims to Address Systemic Issues in the U.S. Recycling System
Planning for Recovery Systems Change
---
Success with these objectives will require efforts to help create demand for recycled content, innovation for new end markets, and safer working environments for the waste management industry. These structural changes can help drive efficiencies and create needed jobs, but they will also require investment and an examination of policies to help create the environment to support and advance these objectives. Federal policy could play an instrumental role in helping to harmonize these efforts, reduce administrative and regulatory complexities, and help drive economies of scale.
In examining the five federal bills currently under consideration, AMERIPEN notes that each taps into elements valuable to advancing a circular economy for packaging. But none, in and of themselves, provide a complete strategy across the entire recycling system. Understanding what these federal bills offer can help the packaging industry better frame our own strategies to ensure we are a proactive solutions provider and are able to shape the future of federal policy in this area.
RECOVER Act (H.R. 5115)
The Realizing the Economic Opportunities and Value of Expanding Recycling (RECOVER) Act is a bill to support the advancement of recycling infrastructure. RECOVER proposes $500 million over five years in matching federal grants, as part of a national infrastructure investment strategy to help communities invest in upgrading recycling infrastructure and support consumer programs and education.
The RECOVER Act has bipartisan support in Congress and is supported by many in the packaging industry. But it has been criticized by the environmental community, which argues against the idea of government—not industry—paying for recovery and which prefers to see the elimination or reduction of certain hard-to-recycle materials in packaging rather than direct money to identify new infrastructure solutions to recycle these materials.
RECYCLE Act (S.2941)
The Recycling Enhancements to Collection and Yield through Consumer Learning and Education (RECYCLE) Act would create an EPA educational grant program for residential and community recycling programs and provide federal oversight to help increase consumer participation in recycling and ultimately reduce contamination.
This act has strong bipartisan support in Congress and has more support from the environmental and waste communities, which view the reduction of contamination a necessary step to advance recycling.
Plastic Waste Reduction and Recycling Act (H.R. 7228)
The recently introduced Plastic Waste Reduction and Recycling Act would require the Office of Science and Technology Policy to establish a Plastic Waste Reduction and Recycling Program to improve the global competitiveness of the U.S. plastics recycling industry, ensure U.S. leadership in plastics waste reduction and recycling research, ensure U.S. leadership in national and international standards development, and reduce the harmful effects of plastic waste. The bill also includes language to require the office to develop definitions for "recycle" and "recyclability" and for the Department of Energy to support research and other activities on chemical recycling and recyclability-by-design. Funding to carry out various provisions in the bill would be authorized for $85 million in 2021 and increased each year for four more years.
This legislation has bipartisan support in Congress and has garnered strong industry support within the plastics sector.
Break Free from Plastic Pollution Act (S.3263/H.R. 5845)
In hopes of reducing plastic pollution, the Break Free from Plastic Pollution Act touches upon packaging design by mandating the use of recycled content, thus potentially stimulating increased demand for recycled material. It also addresses consumer behavior by attempting to standardize recycled materials across the country and seeks to provide for infrastructure investment by requiring producers of single-use plastics and all packaging to be responsible for the costs of managing their products at end of life (EPR). It also includes a phased ban of certain single-use plastics and would pause the establishment of new plastics facilities in the U.S. Finally, it would establish a national bottle bill program.
This Democrat-sponsored bill has strong support from the environmental community but has not been endorsed by industry. Funding would predominately come from industry paying the costs of curbside programs.
Save Our Seas 2.0 Act (S.1982)
This bill is an extension of the first Save Our Seas Act enacted in in 2018 that extended the Marine Debris Program for an additional five years and also revised the Marine Debris Program to require the National Oceanic and Atmospheric Administration to respond to severe marine debris events. With a focus on reducing plastic marine debris, the Save Our Seas 2.0 Act proposes the establishment of a federally-funded marine debris foundation that would help educate and direct programs to reduce plastic debris. In addition to funding a foundation overseen by a collaborative of stakeholders, the foundation would also fund and oversee a genius prize aimed at innovating for end-of-life solutions to plastic waste, and would help provide education and incentives for innovative and entrepreneurial communities to help identify new ways to reduce plastic marine debris. Lastly, the bill provides for several studies to help inform future policy, such as identifying innovations for plastic recovery and best methods to help certify a process of assurance for circular polymers. Programs and studies included in bill would be led by the EPA.
This bill has strong bipartisan support in Congress and broader support from both industry and the non-profit community. It is widely seen as the most likely of all the bills to pass this Congress.
A hybrid vision?
None of the above bills addresses the full set of objectives needed from a recovery system to create a circular packaging system in the U.S., and the majority require some level of federal investment to realize success. While AMERIPEN supports a number of these bills, we believe today's economic and political instability will make it more difficult for them to pass into law. We also recognize that there is room for further dialogue and an opportunity to reframe or redesign policy opportunities to be inclusive of all the objectives needed for success.
Dan Felton is Executive Director of AMERIPEN, an association that represents the U.S. packaging value chain by providing public policy makers with fact-based, material-neutral, scientific information.