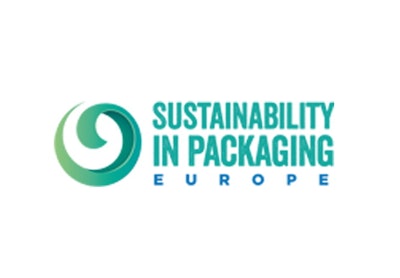 Third in a series of articles featuring "live" coverage of Sustainability in Packaging, Europe 2017, conference in Barcelona.
Representing both the largest Coca-Cola bottler in the world as well as EUROPEN (European Organization for Packaging and the Environment), Hans van Bochove talked about good packaging design as the starting point of circularity. van Bochove, VP Public Affairs Europe, Coca-Cola European Partners, told the audience of 200 that we must design and market packaging combinations with the end in mind. It's not just about circularity or recycling, he said, first and foremost it's about the consumer.
Coca-Cola knows that half its carbon footprint in Europe comes from packaging and is trying to reduce the carbon footprint of that drink in your hand by a third. "Regardless of the huge focus on plastic, we do not favor one material over another," said van Bochove. Coke employs glass, plastic, and metal.
van Bochove talked about the most iconic glass package in the world, the 100-year-old Coca-Cola bottle, which was initially designed to be recognized even in the dark to combat Coke's many copy cats at the time. "And we've translated that into PET and aluminum as well," he said.
He also mentioned the Share a Coke campaign, calling it one of the most successful advertising campaigns in decades. "Labeling is the hero of the story here," he said.
"Package design is the first thing the consumer sees, but unfortunately it is also the last thing they see," said van Bochove. "How less-considerate consumers dispose of the empty container leaves an impression and influences our reputation and commercial success. Consumers want to dispose easily and know something good will happen. We would like to create problemless [sic] packaging. Everything is tested extensively."
Coca-Cola researched 16,000 consumers in six EU member countries to determine their views on waste management and recycling. "This recycling issue engaged consumers more than any other topic," van Bochove said. "And it was the same across age groups, economic backgrounds, and markets." And especially with Coke's target audience—teens, young adults, and families with children.
"This kind of understanding of consumer perception and behavior shapes our direction," van Bochove said. Marine litter is often featured and quite often, rightly or wrongly, Coca-Cola is the culprit.
van Bochove warned, "Regardless of the huge focus on plastics, everything is being discussed, and policy makers will have influence on other materials. Metals and glass, don't think this will pass you by."
One-hundred percent of Coca-Cola bottles and cans are recyclable. Coke is also lightweighting and is targeting 25% less material used by 2020. They are also driving recycling efforts through partnerships with EPR (Extended Producer Responsibility) schemes. Coca-Cola also hopes to innovate using bio-based materials.