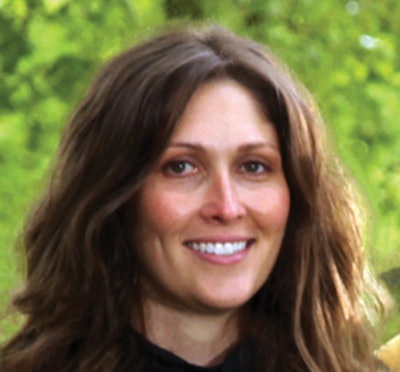 Anyone who works in packaging material sourcing or makes supply chain decisions knows there are a host of factors to consider when deciding which materials to use in product development. Traditionally, quality, cost, and performance have been the key drivers behind decision making around material selection. But what happens to that decision when other factors are thrown into the mix, like voluntary sustainability initiatives, green marketing, customer demands, and retailer initiatives? Material selection choice can become less clear-cut. And furthermore, if there are trade-offs to consider, the decision can become as clear as mud.
These are the realities that supply chain companies are forced to negotiate each day. The decision whether to use post-consumer recycled (PCR) plastics is a good example of a material that some brand owners find themselves thinking about in the decision-making process. Choosing to use recycled plastics can become an internal struggle—and that's before the engineers get their hands on the material for trials and testing, and the material validation process begins.
Finding cost savings
Much like post-industrial recycled (PIR) feed streams, many PCR feed streams also present cost savings over prime material. While pricing is not officially tied to that of prime, trends in price fluctuation over time suggest that PCR generally maintains a fairly standard price spread with virgin. However, the more highly processed or controlled the recycling process has to be, the more that price spread tends to narrow. For example, food-grade PCR PET will track much closer to the pricing of prime than non-food grade, which can be used in non-food contact packaging, fiber, and strapping applications.
So for higher-end applications, which generally require much higher purity and quality, the cost advantage of PCR can quickly disappear. Fortunately for the recycling industry, cost savings is not the only value proposition for PCR. And increasingly, brand owners are finding that those additional benefits are worth it, even when PCR is at cost parity with prime, and in some cases still pencil out when PCR is at a premium to prime.
Market differentiator
So in those situations when PCR does not present a cost benefit, what would be the motivation to still choose recycled material over prime? How can purchasers justify increasing costs in the supply chain? The answer for many companies is that PCR can be a way to set your products apart from competition offering similar products. Early adopters of PCR usage in new applications usually get significant mileage from PCR as a market differentiator. This is particularly true if you are an early adopter of PCR in a product segment, or an innovator.
We can look to the beverage industry for good example of this. In 2009, Naked Juice (which was acquired by PepsiCo in 2007) announced a plan to be the first nationally distributed brand to convert its entire product line to 100% PCR PET by 2010 (see pwgo.to/1311). The move generated a good amount of positive press for the company. While many major beverage manufacturers include some amount of recycled content, committing to 100% PCR was something entirely new. The move to transition to 100% PCR is no small feat, as demand for food-grade PET is high, and at times exceeds existing supplies. The company likely saw this move as an important one to differentiate its products against similar juices on the market and further appeal to its health- and environmentally conscious customer base.
The new threshold for market entry
But what happens when PCR becomes a requirement for entry into a market? Under these conditions, the supply chain decision on whether to use PCR is probably a rather quick one. The benefit for PCR usage becomes as basic as access to your client base. This might sound like a far-off scenario, but this is becoming a reality for many sectors, from durable goods to packaging.
Walmart has probably been the most influential retailer during the past 10 years to begin pushing accountability in sustainability to suppliers. In 2006, the company unveiled its Sustainable Packaging Scorecard (see pwgo.to/1309), which rates suppliers in a number of areas, including recycled content, and uses the baseline information to track sustainability improvements in packaging. The move caused many brand owners to consider including PCR if they had not already, or look at opportunities to increase recycled content to improve overall packaging scores. The scorecard, as it was introduced, has evolved over time and has largely transformed into a number of other sustainability efforts, but the focus on recycled content and pressure for suppliers to use recycled content has not decreased.
Brand owners may also face direct pressure from customers who require recycled content as part of their institutional purchasing plans. Green procurement is a growing trend for government entities, universities, corporations, and other large-scale purchasing groups. And, recycled content is often one of the top criteria for "green" product purchasing. While much of the packaging for office supplies consists of paperboard, office products made with PCR plastics, such as pens, toner cartridges, and electronic devices, may be given preference. Brand owners looking to capture that powerful segment of potential customers would be remiss to overlook the preferences often placed on recycled content-containing products and packaging.
Reduced carbon footprint
And of course there is one benefit of using PCR that is ever constant: the environmental benefit. Because the extraction and initial production stages are avoided, recycled materials have reduced resource intensity. And, according to a paper by Joseph P. Greene, of California State University, titled "Sustainable Plastics with Reduced Carbon Footprint & Reduced Waste" (see pwgo.to/1310), research suggests that using recycled plastics can reduce the carbon footprint of a product from 30% to 50%. In addition, with the latest Environmental Protection Agency climate change and carbon reduction initiatives, a switch to PCR could be an effective strategy for companies aiming to reach aggressive reduction goals.
The PCR payoff
In an effort to translate these advantages into reality, a wide variety of PCR-containing products will be on display at NPE2015: the International Plastics Showcase, held March 23-27, 2015, in Orlando, FL. Specific examples of how brand owners are realizing those benefits will be displayed in the Recycled Plastics Product Showcase at the Zero Waste Zone. Visitors to the Zero Waste Zone will see that, regardless of motivation for PCR usage, brand owners are finding a way to make PCR work for them, and are doing it well. In many cases, these products exemplify innovative and pioneering usage of recycled material.
Increasingly, brand owners will be looking to include PCR to capture one or more of these benefits, and recyclers are working hard to meet that material demand. If your company has yet to look into the potential of PCR, challenge your decision makers to explore these materials.
Kim Holmes is Senior Director, Recycling and Diversion, for SPI: the Plastics Industry Trade Association.