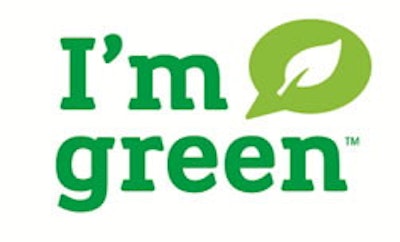 In December, Johnson & Johnson Brazil launched its Sundown line of sunscreen products into drugstores and supermarkets in new packaging containing sugarcane-based polyethylene from Braskem. The package is said to contain 60% green plastic and 40% recycled material, to help avoid unnecessary disposal of solid waste. To advise consumers that the package is made from Braskem's material, the bottle exhibits an "I'm Green" logo on the front and back.   

The green plastic is produced from sugarcane ethanol, a 100%-renewable raw material. According to Braskem, using green resin not only prevents CO2 emissions, but it also removes CO2 from the atmosphere. For each ton of plastic produced, green plastic sequestrates 2.5 tons of CO2 released during sugarcane cultivation through photosynthesis. This is a significant gain compared to traditional plastic, whose production releases 2.1 tons of CO2, the company notes.
During the 2011/2012 summer season, Sundown estimates that it will avoid consuming around 100 tons of resin produced from petroleum and will avoid releasing the equivalent of about 630 tons of CO2 into the atmosphere. Sundown is the only brand in Brazil's sun-care segment to use this technology. It teamed up with Braskem in 2008 and since then has been working on developing new packaging made of green plastic.  

"Sundown is a brand that develops products for consumers to enjoy the right measure of sunshine. The sun is associated with joy, fun, outdoor activity, and nature and hence addressing the issue of sustainability by developing packaging that reduces damage to the environment reflects all that our brand stands for," says Sundown marketing manager Juliana Sztrajtman.
The green plastic is produced at Braskem's Triunfo petrochemical plant located in the state of Rio Grande do Sul, with annual production capacity of 200 thousand tons.
Companies in this article