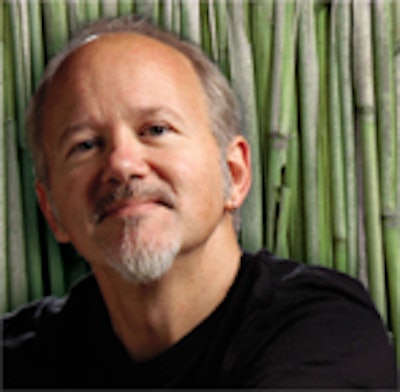 Packaging World:
What is this thing you call the Conscious Consumer?
Ken Neiheisel:
With rising energy costs and the current economic climate, consumer preferences have undergone a major shift reflecting a greater concern for the environment, for value, and for health. Nearly 50% of respondents in a recent Mintel study indicated they are purchasing as much or more organic food than before the recession. This has given rise to the Conscious Consumer, who demands transparency and seeks to engage with the products they choose to purchase. In a product, consumers are seeking affordability as well as something they can feel good about in terms of making a difference on a personal and global level.
What drives the Conscious Consumer's purchase decisions?
They want to feel intelligent and informed not only at point of purchase, but they want that feeling to continue at home. As marketers, manufacturers, and design consultancies, how can we help this new consumer make conscious purchasing decisions? How can we educate this consumer and communicate the socially responsible benefits of our products?
Is research becoming conclusive on how consumers feel about green products and packaging, price, and their desire to make a difference, environmentally speaking?
It's become a bit clearer. The number of consumers who say they care about the environment and that it affects their purchase decisions is rising, yet they also say they aren't always aware of brands' efforts concerning the environment. Mintel reports that 35% of U.S. consumers are willing to pay more for a "green" product, but other research indicates that consumers generally are unaware of the green actions taken by product manufacturers. According to a study by the Consumer Electronics Association, consumers are more concerned with the environmental features of a product than the product's brand name. In addition, more than 45% of female consumers indicated that a company's environmental reputation and policies affect their decision to try a new product.
It seems as if the Conscious Consumer movement runs contrary to how many people live their lives in the U.S. Can this movement sustain itself?
In America, the general idea is bigger is better. We like big cars, big houses, big refrigerators, and big closets. It is this philosophy that continues to prevent Americans from advancing to a truly "green" society. Despite the growing awareness surrounding the environment, the average American is still producing three times the amount of CO2 emissions as a person in France. If we use the European way of life as an example that we as Americans can learn from, where do we start? The increase in sustainable practices during the recent economic recession is good news for the Conscious Consumer. At all levels of the purchasing continuum—from the consumer to the retailer, the designer, the marketer, and the manufacturer—by embracing and educating ourselves on what is healthy for each one of us personally, we can make smarter decisions that will encourage the Conscious Consumer into mainstream American culture.