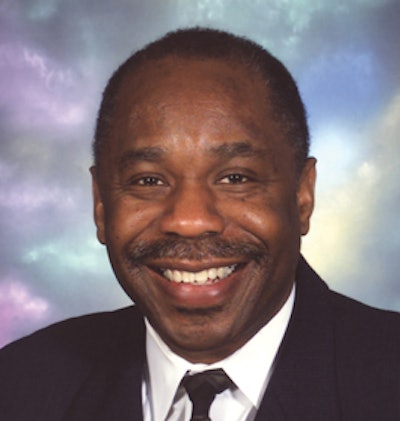 Sustainability, within scant years, has evolved from grassroots origins into a recognized source of competitive advantage, something requiring a well-devised strategy. The most visible (to society) component of that strategy—assuming that the CPGC's approach qualifies as strategy—is packaging. It follows that the pursuit of sustainable packaging first requires an understanding of the larger framework.
Variability across industries, products, markets, etc., precludes a universal approach, but only as to tactics; whether the approach is strategic is determined by how well it advances the company's mission, objectives, and business model. Toward that determination, in devising a sustainability strategy, a company would do well to consider the following checklist:
1. Is it company-wide?
No matter how arching the corporate umbrella in terms of subsidiaries and geography, the strategy should span them all. That way, savings and profits are maximized through economies-of-scale; so too are potential sources for innovative ideas, but effective communication channels must be in place. As for communications in general, none is more crucial than those of the CEO, in stating unequivocally that the company is devoted to sustainability.
A related issue is how best to organize in order to accomplish the CEO's mandate. Company size affects the complexity of the task, and many corporate positions—all the way up to vice-president—have
sustainability
contained in the titles, some containing
packaging
, as well. Titles don't produce results; however, the holders do, so the credentials and skills demanded in the job description reflect the extent to which the company is serious about sustainability.
2. Does it generate revenues?
Sustainability requires a company to factor into its pursuit of profits the impact of its activities upon the environment and society. Many companies don't go beyond cost savings, such as usage reductions in materials and resources, efforts that can add to the bottom line. They don't address the other route to increased profits, namely, increased revenues.
Granted, cost savings can finance a price reduction, leading to increased sales, leading to increased profits; but that sequence relies on the right degree of elasticity of demand. Additionally, a price reduction might not be compatible with the product's brand image and positioning. It can be less risky to increase sales and revenues by promoting the sustainability of the product and/or packaging.
Beyond that is the development of new consumer packaged goods, marketed as sustainable and launched over a specified time period (the next 5-years, for example), whereby a specified percent of total corporate revenues are to be derived from that part of the portfolio. Caveat: foresight should be exercised in the management of the portfolio, to avoid undue cannibalism, and to avoid having some products fare too poorly by comparison with others in the same stable.
3. Does it set baselines?
The quality of air, water, and soil can be compromised by corporate operations, a fact unaffected by one's belief or disbelief in global warming. Baselines, therefore, should be established, ones related to greenhouse-gas emissions, water usage, soil treatment, and overall consumption of resources, especially non-renewable types. Baselines should be expressed in percent reductions and tied to timelines.
Turning the conversation to packaging, objectives calling for percent reductions (typically based on weight) within specified periods are becoming increasingly common. Those packaging objectives have an impact environmental baselines along the breadth and length of the supply chain, as packaging is sourced, manufactured, filled, and ultimately becomes post-consumer. The transportation aspect alone can implant quite a carbon footprint, and packaging that ends up in landfills can generate methane (CH4), a greenhouse gas that's multiple times more effective in trapping atmospheric heat than is carbon dioxide (CO2).
The preceding discussion leads to the common sense conclusion that baselines are meaningless without metrics that actually measure what they purport to measure. Life Cycle Assessment (LCA) holds promise, but because the tool is subject to manipulation, there is a need for greater standardization. Also to be recognized is that metrics must be in place at the onset, in order to determine one's initial position, through an audit, for example.
4. Does it establish a framework for evaluating investments?
It's understandable if a CPGC's early forays center on efforts that don't require major investments in machinery, equipment, revamped processes, etc. An example would be the aforementioned reduction in packaging material, if it's achievable without major investments. After the low-hanging fruit has been picked, however, sustainability can require that investment, whether associated with packaging or another aspect of the business.
Sustainability does not necessarily require a change in the evaluation tools that a company uses to assess return vs. risk. What might be needed, however, is a change in management's perceptions and attitudes. A manager grappling with the newness of sustainability might need added convincing of anticipated revenue streams and that the associated risks are acceptable. The still limping economy can contribute to such reluctance, but an effective countermeasure is a corporate culture that makes it known that sustainability has been embraced for the long-term.
5. Does it comply with and take advantage of government regulations and incentives?
With some CPGC's, regulatory compliance is the main driver of their sustainability efforts. It's a short-sighted approach, but nonetheless requires the constant, effective scanning of the legislative horizon. Indications are that legislators at all levels of government see political advantage in crafting environmental laws that bestow upon regulatory agencies the power to come down hard on non-compliers.
But, the government giveth as well as taketh away, as was exampled by last year's American Recovery & Reinvestment, which incentivized investments by improving cash flows through increased allowances for depreciation and expenses. In this year's State of the Union Address, President Obama stated his commitment to a "Green Economy" and outlined additional incentives for industry.
6. Does it address the human resources factor?
Employees should not only be made aware of their company's subscription to sustainability, but should be groomed as ambassadors. It should start at the workplace—office or plant—where sustainable practices are implemented and can serve as constant reminder of the company's commitment. There should be a program for soliciting ideas for making the immediate surroundings more sustainable and that acknowledges and rewards adopted suggestions.
Employees should be encouraged to promote and to practice sustainability outside the workplace. Those employees who are community volunteers in sustainability-related projects, for example, can be celebrated in the company's newsletter or other publications. Opportunities expand to publicity and public-relations when employees involve themselves as a group. And, when possible, why not inject an element of friendly competition among groups, perhaps along divisional or functional lines.
7. Does it designate how and by whom reporting is to be done?
Stakeholders want to know about a company's sustainability initiatives and are the ultimate arbiters of how transparent, informative, and yes, truthful, those initiatives have been reported. It therefore behooves the company to compose reports that have the best opportunity to survive scrutiny, not that any report will be spared all criticism. There should be a means of internal review wherein reporting is dissected prior to being disseminated through whatever media chosen. Incidentally, packaging is a medium that can prove effective and versatile in reporting certain particulars.
It's difficult to overemphasize the importance of choosing and training corporate spokespeople. A misstep before an audience of stakeholders can require a lot to reverse. Spokespeople should be knowledgeable, credible, and articulate. Another thing: the competition always should be regarded as a stakeholder, one willing to expose and exploit all missteps.
8. Is it flexible and adaptable?
Battle plans have their greatest value just prior to the firing of the first shot, after which success depends on flexibility and adaptability. They are qualities that should be embodied in a sustainability strategy, as well. They are qualities that depend on the speedy and accurate capture, analysis, and interpretation of information and then the no less efficient communication of decisions.
Accordingly, this checklist should not be regarded as all-inclusive, but should be supplemented, as needed, in reflection of individual company needs. What is constant, though, is the need for the packaging professional to understand the bigger canvas, so as to be able to contribute one's own brush strokes.
Sterling Anthony
is a consultant, specializing in the strategic use of marketing, logistics, and packaging. His contact information is: 100 Renaissance Center-176, Detroit, MI 48243; 313-531-1875 office; 313-531-1972 fax; sterlinganthony1@sbcglobal.net.