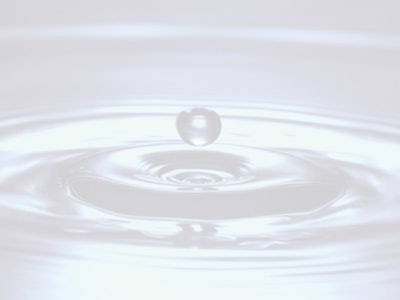 At
www.filterforgood.com
, a Web site promoting the use of Brita- and Nalgene-brand water filters, the following data is presented in response to the question, "Why is bottled water waste a concern?" Here are just a few reasons listed on the Web site:
• Making bottles to meet America's demand for bottled water uses more than 1.5 million barrels of oil annually, enough to fuel 100,000 cars for a year. And that's not even including the oil used for transportation.
• The energy we waste using bottled water would be enough to power 190,000 homes.
• Last year, the average American used 167 disposable water bottles, but only recycled 38.
• Americans used about 50 billion plastic water bottles last year. However, the U.S.'s recycling rate for plastic is only 23 percent, which means 38 billion water bottles—more than $1 billion worth of plastic—are wasted each year.
The bottled water issue appears to be global in scope. A report from Icwales.icnetwork.co.uk explains that environmentalists in Wales are telling Welsh consumers to stop drinking bottled water. Now the world's fastest-growing beverage, bottled water should be dumped in favor of tap water, Welsh environmentalists say. Not only would plastic in landfills decrease, so would the energy used to ferry water from near and far, lessening the carbon footprint.
A 'pro' perspective
Not surprisingly the Intl. Bottled Water Assn. (www.bottledwater.org) offered another viewpoint. An early August press release said, "The bottled water industry has recently been the target of misguided and confusing criticism by activist groups and a handful of mayors who have presented misinformation and subjective criticism as facts."
IBWA President and CEO Joseph K. Doss was quoted in the press release as saying, "If the debate is about the impact of plastic packaging on the environment, a narrow focus on bottled water spotlights only a small portion of the packaged beverage category and an even smaller sliver of the universe of packaged products. Any efforts to reduce the resources necessary to produce and distribute packaged goods—and increase recycling rates—must focus on ALL packaging. Any other approach misses a real opportunity to arrive at a comprehensive solution to protecting and sustaining the environment."
An IWBA "fact sheet" had a few bullet points of its own. Among them were the following:
• Despite their popularity, PET water bottles account for a very small part of the waste stream. These bottles accounted for less than one-third of 1 percent of all waste produced in the United States in 2005.
• Plastic beverage bottles are among the most recycled packaging in the United States, and beverage companies continue to reduce the amount of plastic used in their packaging. Moreover, recycling rates for plastic containers continue to increase.
• IBWA is a founding member of the National Recycling Partnership (NRP), a coalition that brings together leading food industry associations that are committed to increasing recycling rates in the United States.
NRP is working on two major initiatives to maximize the potential of recycling programs nationwide: a national campaign to reinvigorate consumers to recycle and a pilot program in four communities that will use new and innovative approaches to increase recycling.
Companies in this article
Videos from All Packaging Machinery Corp.