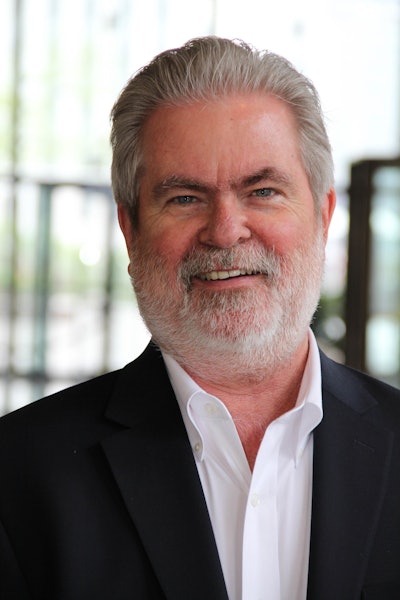 Pat Reynolds, current Editor of Packaging World, will become Editor Emeritus, effective 2018. His stepping away from day-to-day operations has been announced elsewhere; however, an appreciation of Pat is best fostered by a discussion of the role of the packaging trade press industry, to which he devoted a major portion of his career.
A trade press is instrumental to the growth and prosperity of its targeted industry. Trade press disseminates information; however, what information? How is the information to be conveyed, via such options as print, digital, video, etc.? When is the information to be made available, such that it's deemed current? Who is to be sought as sources to lend credibility? From where is the information to be derived, especially given the universality of packaging?
The preceding, and more, are what Pat has grappled with, dating from the time he became one of the founders of Packaging World magazine in 1994, becoming VP/Editor in 2002. Through that interval and continuing to the present, he has not had the luxury of servicing a staid industry, but the challenge posed by an industry that's dynamic and ever in flux. As for the latter, one need only consider some of the trends and drivers that have unfolded during Pat's tenure. There's been the game-changing effects of sustainability. We've witnessed the advent of smart packaging. Consider, also, the growth of globalism, with the supply chain complexities it entails, which underscore the linchpin role of packaging.
The effects of the aforementioned combined with other note-worthy examples confirms that packaging has evolved from a project afterthought to a strategic tool for competitive advantage. This awareness of how powerful packaging has been brought about partly by the packaging trade press, especially through case studies and other examples of how packaging can be a brand builder.
Pat—arguably more than any other member of the packaging trade press—has been at the vanguard. Rejecting the comforts that tempt the desk jockey, Pat continuously has chosen the trenches, often writing about his domestic and international travels to supplier facilities, end-user facilities, contract packagers, conferences, and exhibitions. At PACK EXPO, for example, he's likely to be seen, keister on the floor, fingers a blur, typing, his beard (true to his Irish roots) giving him the appearance of a big leprechaun, sans pipe.
All that knowledge, however, is of limited use without a writing style that readers find informative, engaging, even entertaining, in equal parts. Readers don't want to slog through a piece of writing, and Pat spares them that drudgery. When it comes to effective editorial style, he has it in loads—make that pallet loads, no, truck loads. Always personable, he presents in a manner reminiscent of a confab, over a mug of suds, in a pub.
In his editorial page, for example, Pat sets the tone; however, the rest of the edition is by-line contributions from others. It's Pat's editorial oversight that melds everything into a cohesive whole, attendant to the diverse interests of the readers. It's Pat who is willing to arm wrestle about the preciseness of a particular word or phrasing, unsurprising, given that he holds undergraduate and graduate degrees in English. It's Pat who gives the publication he oversees its aura, its unrivaled niche among the packaging trade press.
What Pat will do after the transition, only he can say. If, however, he's open to some unsolicited suggestions, here goes. He should be a regular on the conference circuit, sharing his knowledge to an audience that has traveled to get thusly enlightened. Regardless of his chosen topic, he is well-positioned to address it from a future perspective, providing attendees with insights valuable for planning and strategizing. Then there's the future as represented by newly-minted packaging professionals. Pat would make an excellent lecturer at any of the institutions that offer degrees in packaging; more so, any such institution would be fortunate if he were to serve in an adjunct capacity, say, at least for a semester.
Soon Pat Reynolds will be less burdened and will likely take some time off to decompress; but, lucky for packaging, his is a transition, not an exit. Everyone involved in packaging, therefore, can breathe a collective sigh of relief that this is not a Reynolds wrap.
_____________________________________________________________
Sterling Anthony, CPP, is a consultant specializing in packaging, marketing, logistics, and human-factors. His contact information: 100 Renaissance Center, Box-176, Detroit, MI 48243; telephone 313-531-1875; sterlinganthony1@sbcglobal.net; www.pkgconsultant.com