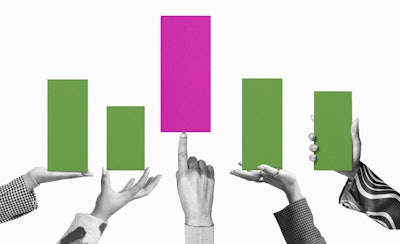 Getty
A concern among attendees of PMMI's Top to Top Networking Summit is that OEMs and CPGs are not working together as well as previously. One CPG stakeholder pointed out the negative impact of OEM consolidation and acquisition. "As OEMs get bigger their responsiveness usually slows and, as they consolidate manufacturing operations, they lose key knowledge," he said. "The service aspect of supporting packaging machinery seems to have worsened."
An engineering manager for a global healthcare and consumer goods company, voiced his concern that equipment deliveries are taking too long, with some machines taking over a year to arrive. He said it can be hard to justify projects when there are such long delays, and that companies are increasingly holding off from ordering equipment in these circumstances.
The clear message is that if collaboration is going to work, it must filter from the top downwards. It must involve acceptance that there will be experimentation and risk taking, particularly with new technologies, and that there will be failures as well as successes. As one VP of a major CPG explained, "We need regular meetings with OEM leadership to share ideas, a vision of the future, and to influence and direct research. Counterparts should be true partners and be willing to accept the growing pains of research, experimentation, piloting and commercializing of new technologies, and they must understand that some projects may not pan out at all."
Another respondent summed up the issue more succinctly, "Doing what we have always done will only allow us to keep doing what we are currently doing."
Source: PMMI Business Intelligence report 2022 Shaping the Future of Packaging Operations
Download the FREE report below.