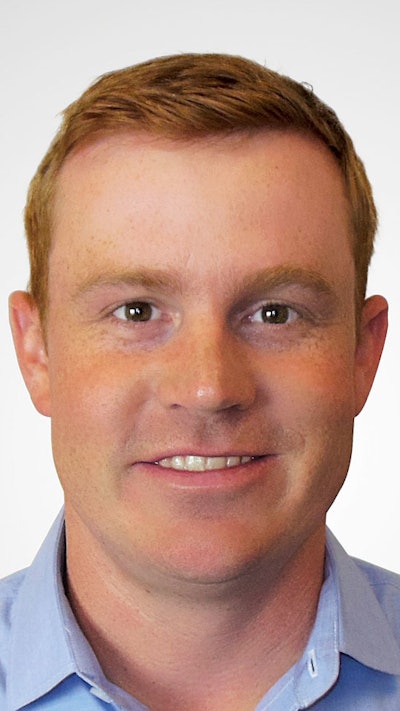 I've noticed I've spent the last three Sundays at an airport, and I'm not alone—events in this industry are back in force. Here are a few notes from recent travels.
PACK EXPO East. As I type, I'm looking out over the show floor of Day Three at PACK EXPO East in Philadelphia. There are more specifics on page 13, but it has been bustling and the "energy is palpable," (good description, Carl Melville of The Melville Group). Pharma is big here in the Northeast corridor, and I heard a lot about the trend toward personalized medicine. The upstream ripple effects for pharma producers and their OEM suppliers on the show floor have been more frequent changeovers and equipment that can accommodate. That trend butts up against the great resignation and scarce workforce, making simplified recipe switches and toolless changeovers key.
A regional show designed more for making connections than for big splash equipment rollouts, many of the OEMs are keeping their "all-new technology" powder dry until PACK EXPO International in October. "Wait 'til Chicago," I heard more than once when asking about what's new. But things keep marching onward on the materials side. I saw a monomaterial, all PE pouch commercialized in P&G's haircare brand Pantene in Japan, by supplier Zacros. It's designed as a refill pouch to support a durable, refillable aluminum pack system, and it may include an integral spout that's also PE, so the whole system is recyclable.
From Veritiv, there were some clever new paperboard cartons made of bagasse/sugar cane, plus a compostable, starch-based panel designed to line corrugated cases for food or meal kits among other markets. Used alongside durable/reusable refrigerants, the remainder of the pack system is curbside recyclable, while still maintaining the cold chain during transport. I assume these are both commercialized somewhere in the market, but I didn't hear any brand names.
Even though these developments are on the materials side, that's not to say the machinery folks aren't affected. These new films and materials are harder to run on traditional equipment than their predecessors, mostly multi-layer laminations that were designed with tear resistance and robustness in mind among other things. Several OEMs mentioned some new heat-sealing capabilities that work well on even compostable materials, but I'll have to again "Wait 'til Chicago" to learn more.
Sustainability in Packaging US 2022. No plane was necessary for me to get to this downtown Chicago conference. Pepsico's Sameer Talsania MCs the event and does a great job of it. I learned about a soon-to-be commercialized molded fiber closure system by startup Blue Ocean Closures with a small (2-4%) plastic barrier (for the time being, to help accelerate scaling). Being at Pepsico, Talsania's ears perked up and he asked Blue Ocean Closures' CEO Lars Sandberg if the cap would run on an existing installed base of high-speed cappers on beverage lines. That seems to be the plan; Sandberg is aiming for a drop-in solution.
A panel discussion quote at this event seemed to capture the current state of sustainability. Ian Lifshitz, a VP and Director of Sustainability among other roles at Asia Pulp & Paper, said that he has attended these types of events for a decade, but has recognized a serious shift. He said, and I'm summarizing here, "At these conferences we used to talk about what we should be doing, or what we could be doing. Today? we're talking about what we are doing. And perhaps more importantly, the right people are at the table now. It's not just the sustainability champions, now it's the marketing people, the CEOs, and the CFOs, too."
Top to Top. This is an exclusive annual PMMI event that unites the executive suites of both the OEM and the CPG. It's fairly closed-door, so we don't do much reporting. But as a fly on the wall, it was validating to hear how central sustainability is in conversations between brands and their suppliers—both OEMs and converters. It's baked into practically everything we write about in PW these days, but it really is the biggest conversation happening now, even among the elite leadership in our industry. Labor and supply chain disruption are not far off as top-of-mind conversations. PW

Companies in this article