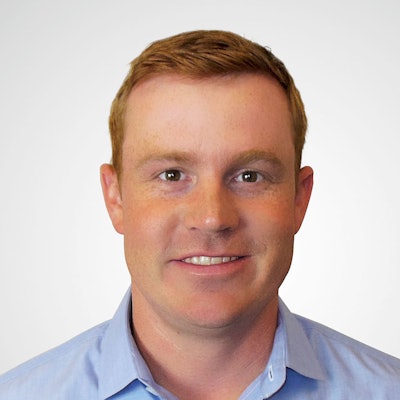 Whether we're thinking about the Tylenol tampering scare in the early 1980s, Hurricane Katrina relief 15 years ago, or shifting modes from foodservice to retail and e-comm today in the shadow of COVID-19, packaging has played a critical, albeit too-frequently silent, role in keeping the public safe and nourished. I spoke with Michael Richmond, PhD, a principal at packaging and management consultancy PTIS, about just this topic.
"Just think about how packaging has aided all of us during this global pandemic. It has provided product protection to globally move goods safely and hygienically. It has provided pumps and easy dispensing of sanitizers and wipes, or food packaging that is tamper evident and has extended product shelf life while maintaining freshness," he says. "Packaging has protected the many products we are receiving, now more than ever through e-commerce. And importantly, packaging has provided all these consumer and company benefits at low costs while offering recyclability, reusability, and more."
Even in less chaotic times, packaging has been incrementally churning forward—sometimes smoothly, sometimes in fits and starts—with technologies and designs that have quietly changed the world. Today, a pack of deli meat or cheese without a zipper, or a condiment or salad dressing bottle without a squeeze nozzle, is considered a quaint remembrance of a bygone era.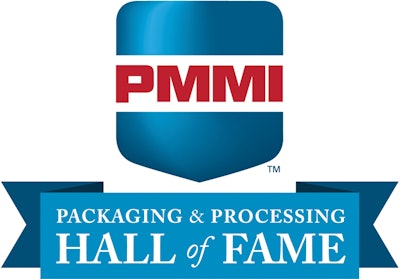 In fact, the very lack of such luxuries is quaint enough that some brands are able to capitalize on them with the right homespun marketing campaign. But overall, the standards have changed, and the bar has been lifted forever with these now-ubiquitous packaging improvements. There are real people behind these benchmarks, and those are the ones we are seeking to honor in the 2020 Packaging and Processing Hall of Fame. Submissions are now being accepted and considered, and the deadline to nominate a candidate is June 30th, 2020.
Case in point: Michael Okoroafor, a 2018 Hall of Fame Inductee. He personally is responsible for Coca-Cola's PlantBottle™, the Dip N' Squeeze ketchup pack at Heinz, and the Herb Grinder at McCormick & Company, Inc.
Or consider Susan Selke, one of Okoroafor's fellow 2018 inductees. She spent three decades simultaneously giving packaging a moral compass and a stake in a once-amorphous concept that would eventually come to be known as "sustainability," and shaping future minds—and likely a future Packaging and Processing Hall of Famer or two—at Michigan State University.
"Packaging is again at a crossroads and it is rising to the challenge with a full-speed-ahead approach to eliminate packaging as waste over the next decade," says Richmond, who also serves on the PMMI Packaging and Processing Hall of Fame Selection Commission. "How has all this happened and how will packaging continue to contribute to all these societal needs in the future? Packaging leaders and developers is the answer. Without packaging leaders the remarkable pandemic response would not have happened; and without packaging leaders going forward we will not solve these new important global problems and we will not be able to identify new opportunities and innovations in the future."
Who has made impacts in packaging in your lifetime? Who is your packaging hero? Maybe it's someone who has led through the shift from mechanical machinery to electronic/servo, or has rethought outdated models of 'green' packaging in a more wholistic vision of sustainability. Whomever it is you have in mind, nominate that person for the 2020 class of the Packaging and Processing Hall of Fame to give them—and through them, our industry—the recognition both profoundly deserve.
Visit pmmi.org/hall-of-fame to nominate your packaging hero today.