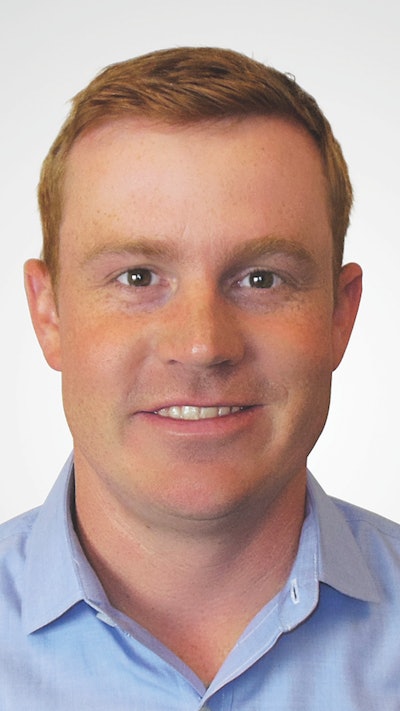 A resoundingly positive thing to observe in this crisis has been the swift response by the packaging industry. In mid-March, the White House tapped NAM, the National Association of Manufacturers, of which PMMI is an active member, to see what kind of manufacturing power was out there and to gauge willingness to shift resources to essential medical equipment or gear that might prevent the spread of the virus. Between
PMMI and PMMI Media Group (PMG), we got that survey out in front of as many likely entities as possible— OEMs, brands, CPGs, etc.—and the response has been wonderful, so thank you.
Connecting the dots, we're already reading stories in local media about packaging machinery companies diverting resources. SencorpWhite, Hyannis, Mass., according to the Cape Cod News, is already modifying its thermoformng equipment, "normally used to make deli takeout containers and other plastic packaging so it can produce N95 respirator masks for medical workers." That's the packaging industry stepping up. "In unprecedented times like these, we are reminded of our country's resiliency and specifically, the packaging industry's commitment to innovation and efficiency to safely deliver the products we need each day," Joe Angel, President, PMG told me. "And it is essential that we in the media deliver information that is trusted."
An example of where to find such trusted information, updated and curated in real-time, is on PMMI's resource page, which can be found here. There, PMMI is collating resources for the industry to navigate business in uncertain times.
My colleague Sean Riley at PMMI has also undertaken a series of podcasts within the existing unPACKed Podcast Series. Being recorded on an ongoing basis, they will shed light how your suppliers and peers are handling the situation, both internally and from a business and sales perspective. Those are available here: www.pmmi.org/podcasts.
As for Packaging World, we're working on a series of e-mails to our entire audience of brand owners, CPGs, and food and beverage producers. In them will be a link to an online survey asking how you've coped, how your habits have changed, and what your forecasts will be for your respective industries. Based on those responses, I will cobble together an overview of COVID-19's early impacts and strategies our Packaging World readers are employing. Visit pwgo.to/5545 to take the survey yourself.
My first action as things started "to get real" was to tap our all-star Editorial Advisory Board and seek some first-hand experiences of, in this case, food manufacturing in the early days of Coronavirus. "Right now, we are getting a strong demand for our products so our inventories are being depleted; we cannot build [them] up," one large manufacturer told me. That bodes well for food and beverage, but if lines can't stop and inventory can't build up, maintenance and automation upgrades are tougher. So it's much more complex than increased demand. Logistics will be a major issue with runs on stores, transportation being limited, and people staying home.
Packaging World will continue to gather and disseminate industry-specific news and perspectives, like those above, specifically from and for our readers, and let the major mainstream outlets do their thing with the big picture.
"We are monitoring web traffic, open rates, and click-thru rates to see how reader habits may be changing," says Jim Chrzan, VP of Content, PMG. "We need to bring them up-to-date reports on how their peers are coping in manufacturing settings. Sharing tips and best practices everyone can learn from. Our editors are covering the virus from an industry-impact perspective, not trying to replicate national and local news."
Summarized Jim Pittas, PMMI President and CEO, "This is a difficult time, but we will get through it. Our customers–and ultimately, consumers–rely on our industry now more than ever, and every member we speak with is pushing harder to fill the orders and supply the needs of their customers." PW
Companies in this article