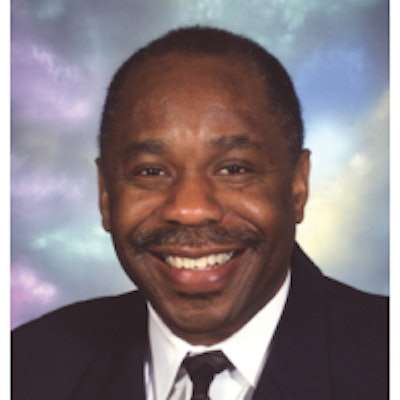 Let's define a best practice as: A routinized manner of operating that's unequaled and unsurpassed in the achievement of a specified objective.
Definitions aside, we intuitively understand what's being said when told that something is the best; unfortunately, that understanding doesn't always impart knowledge about what qualifies that something as the best. To say that a sports team has the best record is to say that it's above the others relative to wins vs. losses—no subjectivity involved, no debate required.  That's not the case regarding best practices, despite the absoluteness with which such anointed practices often are described.   
No amount of subjectivity, no amount of debate, will deter industry from searching for best practices. It's understandable, since they are a sure path to competitive advantage. But searches can range from expertly-navigated paths to Don Quixote-type misadventures. Major distinguishing factors between those two extremes are the underlying assumptions, beliefs, and attitudes.  In other words, the competence with which a search for best practices is conducted greatly depends on the attending perspective.
Narrowing the focus to CPG companies, the perspectives held by packaging professionals are of vital importance.  Although any practice within any discipline lends itself to a best practice, those related to packaging carry unique potential.  That's because packaging—arguably more so than any other discipline—affects, and is affected by, all other disciplines throughout a CPG company's value-chain.   Theoretically, then, the more packaging-related operations that are performed under best practices, the more positive ripple effects we see throughout the value chain.  The aforementioned perspectives that packaging professionals need to bring to the challenge should reflect certain realities.
One such reality is that by default, a company's current practices are its best practices, whether declared or undeclared; at least, that's how the world sees it.  As long as a company uses a practice, it "owns" it, receiving credit or blame as circumstances dictate.  That accountability is tantamount to saying, "To practice is to preach."  It imposes urgency and constancy to the search for best practices. For a company has no reprieve from the results.  That's all the more reason to approach the search for best practices from a perspective that's systematic and free from misconceptions.
Another reality is that packaging is subject to a multitude of regulations and industry standards and that every regulation and every industry standard is, by function, a best practice.  Some companies promote themselves on the basis of being in compliance with applicable regulations and industry standards.  That's the equivalent of congratulating one's self for having done something, even though there's no acceptable justification for not having done it.  If all companies simply comply with applicable regulations and industry standards such compliance can't be a differentiating factor among those companies.  Vis-à-vis best practices, regulations and industry standards should be regarded as minimum requirements. Packaging professionals ought to devote themselves to exceeding applicable regulations and industry standards; otherwise, they forego sizable opportunities to expand and diversify their searches for best practices.      
Yet another reality is that benchmarking (the acceptance of something that serves as a standard for comparison and evaluation) has its pitfalls as a tool in the search for best practices.  There's the issue of where to look for benchmarks.  Should one look close to home, i.e. within the same industry? If so, is merely adopting what a competitor does a reliable way to overtake that competitor?  On the other hand, how far outside one's industry is it reasonable to look?  At some point, dissimilarities between industries are likely to make it impractical for one company to adopt another's practices.  And too often missing in benchmarking are the finer details necessary to make a believed-to-be best practice work.  Whether information about such a practice is derived from reading, attending a presentation, or even from a facility visit, there will be informational gaps regarding the time and resources that were expended to debug and fine-tune a particular practice--a trap for the unwary.
Still another reality is that, regardless of whether benchmarking is used, the search for best practices is reduced to a comparison—between current practices and those that would replace them.   It might sound counterintuitive, but sometimes the comparison is flawed due to inadequate knowledge about current practices.  Knowing what current practices are is not the same as knowing their histories, that is to say, their origins, and all the factors that have accounted for whatever longevity those practices have had.  With a know-thyself perspective there's greater            likelihood for recognizing when a current practice can be tweaked into a best practice.
One more reality is that the perspective that guides the search for best practices can be inconsistent with innovation (a subjective and debatable concept, itself), even though best practices and innovation would seem to go hand-in-hand.  At one end of the spectrum, the search for best practices can be an exercise in looking back.  In the middle of the spectrum are searches that concentrate on today, in that they focus on the so-called state-of-the-art. At the other end of the spectrum are searches dedicated to seeing as far across a time horizon as feasible.  Those are the searches that anticipate the long-term (meaning at least 5 years down the road) and ask what will be the best practices for that future.  Those are the searches most compatible with the time-horizons typically associated with innovation.  The future can't be predicted with exactness, necessitating the ability to effectively react to unforeseen events; as such, instead of calling it a search for best practices, it might be more suitably called a search for "flex" practices.
As more and more business leaders recognize packaging as a source of competitive advantage, packaging professionals can help their own causes by relying on practices that deserve to be called the best. Regarding that, it's only proper that I end by wishing you the best.
Sterling Anthony is a consultant, specializing in the strategic use of marketing, logistics, and packaging.  His contact information is: 100 Renaissance Center- P.O. Box 43176; Detroit, MI 48243; 313-531-1875 office; 313-531-1972 fax; sterlinganthony1@sbcglobal.net; www.pkgconsultant.com