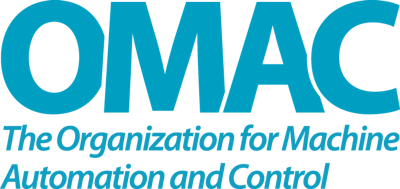 The Organization for Machine Automation and Control (OMAC) has officially launched a brand-new website www.omac.org.
The new website features clear navigation and language to help better tell the OMAC story and further member involvement in OMAC.
OMAC Workgroups are producing tools the entire manufacturing community can use to manufacture more efficiently. The new site offers access for you and your organization to join your peers like Nestle, P & G and Church & Dwight, and get involved and have a seat at the table with workgroups that most interests you.
Those interested in getting involved with OMAC can visit the OMAC membership page to get all of the information needed to decide if OMAC membership is a smart choice for you and your company.
There is plenty to explore – visit the new OMAC website at www.omac.org now to discover more about all OMAC has to offer.
OMAC Corporate Membership Program is designed to provide a value added proposition for its members through a communication and collaboration mechanism that enables, promotes, and facilitates:
1. The identification of members' common interests, concerns, and problems.
2. The creation of a solution to the identified problems.
3. The development of guidelines for the overall improvement of the industry.
Realizing the importance of Remote Access to industrial machines, OMAC initiated a workgroup in September 2020 to create best practices for network-based Remote Access and data collection methods for industrial applications.
Download a PDF of the report for FREE.