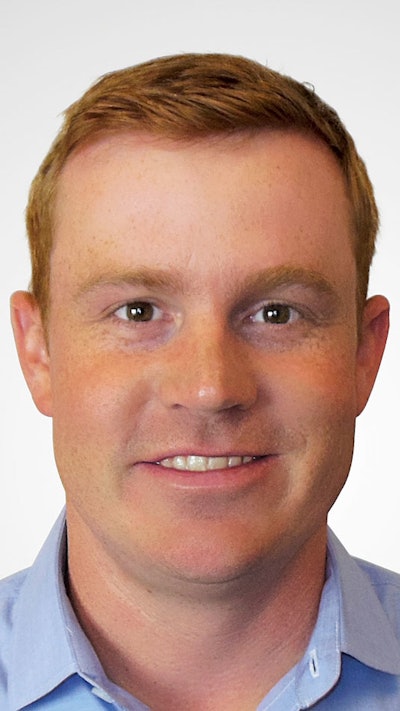 A division of Deutsche Post DHL and affiliated with DHL Express, DHL Supply Chain provides contract logistics solutions along the entire supply chain.
According to the company's recent report, The E-Commerce Supply Chain: Overcoming Growing Pains, "E-commerce has outgrown its infancy and is rapidly moving into second-stage maturity. At the core of this stage is an effective e-commerce supply chain that can constantly evolve and adapt to solve the challenges posed by this fast-growing business channel."
That is to say, most B2C brands have at least begun the e-comm journey, usually as a parallel channel to retail, and are now dealing with more sophisticated questions like this: "How do we efficiently marry e-comm and retail at the altar of omnichannel, while still accomplishing the divergent needs of each?"
I spoke with Alicemarie Geoffrion, VP, Packaging Solutions at DHL Supply Chain, about the recent report and how brands are struggling with e-comm in general. The report states that a key challenge for brand owners and businesses, both B2C and increasingly B2B, is an escalation in consumer expectation and the pressure to deliver excellent customer service, e.g. ease and convenience of ordering, tracking shipments, and near-instant service. Those pieces used to be nice to have, with product protection being the only real 'must.' But that's changing.
As a 3PL with existing core competencies in the logistics and distribution piece—toward the end of the supply chain—DHL Supply Chain has seized on thinking further upstream than ever before. Geoffrion is working to get her customers to think "end-to-end" about packaging, even into primary packaging. Why not, she asks, tightly align such previously unaligned things as product design, package design, and distribution to find untapped efficiencies within the omnichannel, to eliminate rework, and to optimize distribution?
"Thinking upstream means thinking about the sourcing, the procurement, the demand-planning parts of the packaging. We leverage suppliers and our customers to work together, with us, in package design," she says. "Our role is in leveraging all of our downstream packaging operational excellence to ensure that the designs that suppliers and brand owners want to incorporate can be put together effectively and executed efficiently, without driving high labor, high shipping costs, or extra material and weight. Decisions made early on are a lot harder to undo once you get into production."
As brand owners and consumer product manufacturers, this isn't a novel concept to you. Your upstream suppliers of machinery and materials have long told you that the sooner they can get involved in a project, the better off everyone will be. A converter or chemical manufacturer can head you off at the pass if a planned film thickness, container shape, or hot-fill application isn't possible or advisable with your chosen material. And you can massively expedite time-to-market if your packaging OEMs know what you're up to ahead of time in terms of product weight, geometry, and consistency.
But with the advent of e-commerce, and its place as a subset of omnichannel, it's new and unique to see this dynamic of supply chain interconnectedness extend from its upstream-supplier headwaters and down into 3PL and distribution. Thinking end-to-end can allow CPGs to build unimagined logistical efficiencies into the packaging, even the products themselves, if their distribution partners can weigh in early. And another piece that your 3PL or distribution partners can help you with, in terms of package design, is that less-than-a-decade old phenomenon known as "unboxing."
"Especially on the B2C side of it, too, we work with those customers and suppliers to ensure that the experience that the end consumers have, when they receive those products, mimics the in-store experience as much as possible," Geoffrion says. "This promotes brand loyalty and reordering."
Logistics, customer service, rightsizing for sustainability, ease of returns, and other last-mile considerations have historically been the places were 3PLs make key contributions. But maybe it's time brand owners start spending more time and energy on such things alongside their distribution partners. It's no longer enough to focus only on robust, durable packaging that gets the product there in one piece. Now is the time for brands to think about streamlining for e-comm and optimizing omnichannel. And the best way to do that is by thinking end-to-end.