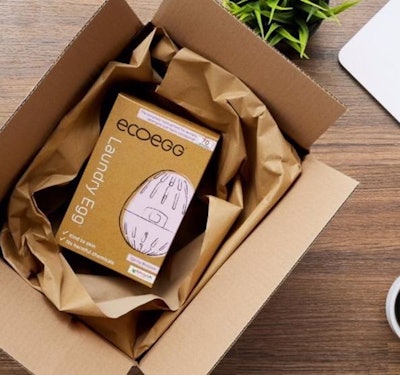 ThePackHub
The e-commerce market has demonstrated strong growth in recent years and its increasing prevalence is shaping packaging innovation. The COVID-19 pandemic has given the channel a significant boost with the demand for online specific packaging continuing to be important.
Learn more about ThePackHub's Innovation Zone here.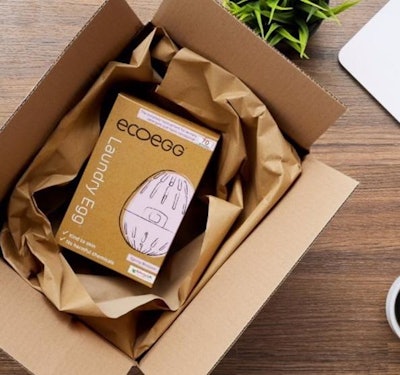 Amazon Replaces Plastic Padding with Paper for Spanish E-Commerce
Global tech and e-commerce conglomerate Amazon have over 15 individual initiatives documented on the Innovation Zone. They have since been on the innovation trail again, with the removal of inflatable plastic pads from their delivery packaging in Spain. The plastic pads have been replaced with recycled and recyclable paper padding in an effort to reduce single-use plastic. The paper, called dunnage, is designed specifically to prevent movement of products inside their packaging to stop damage. The packaging will apply to any goods sold through Amazon, including those who use Amazon's fulfillment services. While the removal of plastic is a step in the right direction for Amazon, the paper dunnage weighs more than its plastic predecessor and so could lead to a larger carbon footprint for Amazon's deliveries in Spain.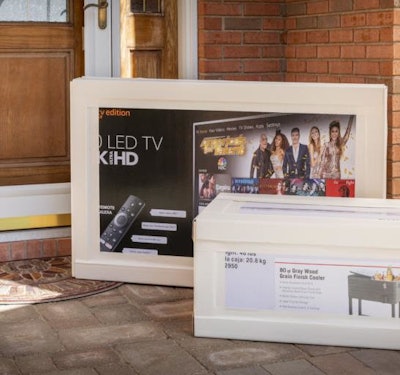 New Edge Protection Solution for the E-Commerce Market
Wisconsin-based Great Northern Laminations has launched a new edge protection product aimed at the e-commerce market. Called the EBoard, it is a paper-based solution said to be perfect for protecting heavy, bulky and expensive items in shipment and is easy to use –just "Peel, Place, and Protect". The company says that one of the major customer benefits of EBoard is the reduction of product damage which in turn reduces return and reshipment costs. They say that EBoard is easy to apply and easy to remove. There is no need for tape, shrink wrap, strapping or additional corrugate to keep the product in place and protected during shipment. Once it has served its purpose, EBoard can be easily peeled off and disposed of since it is recyclable. EBoard is ideal for products like large appliances and electronics –TVs, washer and dryers, indoor and outdoor furniture, heavy exercise equipment, and outdoor sporting goods.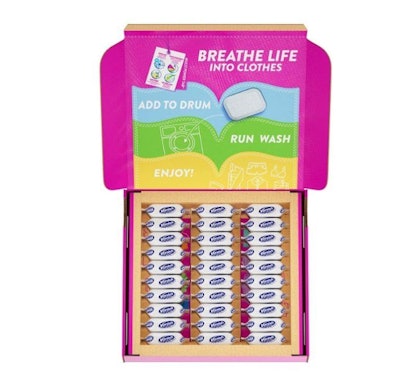 Minimalist E-Commerce Packaging for Reckitt Stain Remover
British multinational consumer goods company Reckitt has announced the launch of minimalist e-commerce packaging for its Vanish stain remover. A pilot trial will be carried out in the UK market on Vanish Multipower Tabs, which have been developed as a compressed powder version of the brand's main product. As the tabs are compressed, this allows for minimal packaging and makes them ideal for home delivery by post. The tabs are also packaged in SIOC (shipped in own container) format, which removes the need for an outer pack for online fulfillment and the use is encouraged by Amazon. The exterior of the pack showcases the distinctive Vanish pink, while the interior reveals full color and a selection of messaging and illustrations, with the aim of engaging the user and clearly conveying how to use the tabs. The pack also features a QR code which Reckitt hopes will offer access to enhanced advice, relevant content and dialogue with the brand.
Learn more about ThePackHub's Innovation Zone here.
Companies in this article