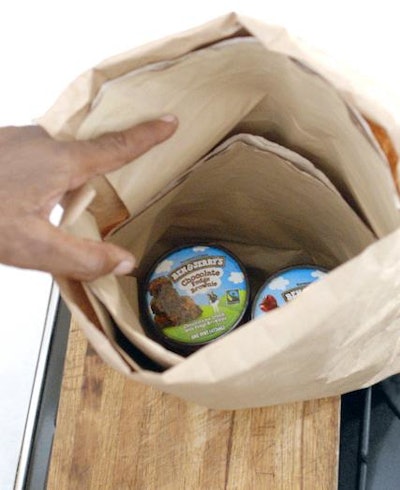 ThePackHub
The e-commerce market has demonstrated strong growth in recent years and its increasing prevalence is shaping packaging innovation. The COVID-19 pandemic has given the channel a significant boost with the demand for online specific packaging continuing to be important.
The growth of e-commerce is significant. The sector has grown more in the last 12 months than at any time in the last 20 years. It has received a significant shot in the arm due to the COVID-19 pandemic as swathes of consumers worldwide are compelled to switch from their local bricks and mortar stores to buying directly from their mobile, computer or tablet screens. It has been reported that a notable number of consumers were online shopping for the first time, and it's fair to say that many won't go back to the same physical shopping frequency again. Shopping and packaging's role has changed forever. As the market begins to scale, there are increasing opportunities for brands and retailers to offer packaging solutions tailored first and foremost for this channel rather than being replications of the packs bought physically instore. Packaging designed for the e-commerce channel does not need to have the same security measures. The purchase decision is on a screen so bright on pack messaging is not necessary, and packs do not need to be explicitly designed to be attractive for the supermarket shelf.
Learn more about ThePackHub's Innovation Zone here.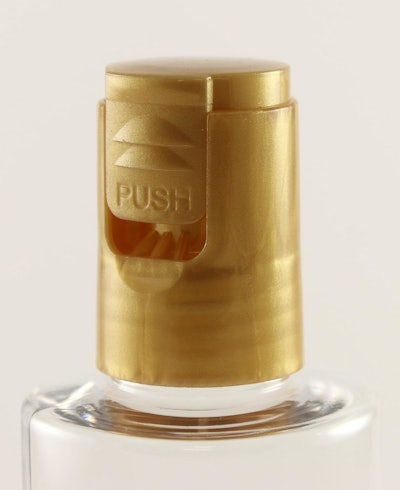 Bottle Cap Design Stops E-Commerce Transit Leakages
Neville and More, a packaging supply company based in the south of England focuses on bottles, jars and closures. The business has developed an e-commerce approved top. The safety mechanism ensures that the products contained do not leak on their way to the customer, but is still easy for them to dispense. Due to the COVID-19 pandemic, the e-commerce channel has increased significantly and more liquid cream products are being shipped than ever before, and packaging has to withstand sometimes inevitable rough handling of its distribution. The disc top cap benefits from a built-in push-up mechanism that ensures that the contents are not accidentally dispensed during shipping to the customer. The new top is available in the popular 24/410 neck size, making it suitable for use with hundreds of Neville and More's standard bottles in recyclable PET (polyethylene terephthalate) and HDPE (high density polyethylene).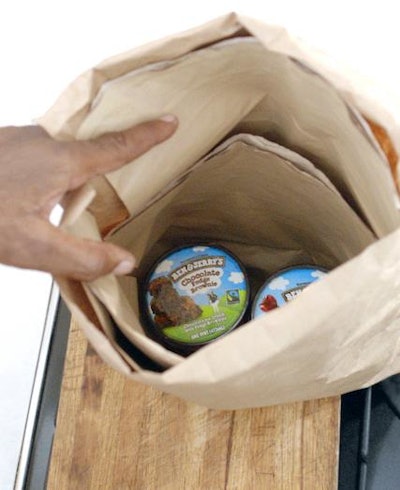 Insulative E-Commerce Paper Packaging is Fully Recyclable
Multinational technology and e-commerce company Amazon has launched packaging for their Amazon Fresh and Whole Foods online grocery deliveries which is fully recyclable, while still maintaining insulation and other protective properties. The pack was trialed and piloted several times in multiple US cities to ensure the positive properties of the pack were working to their full extent. The packs are made from recycled paper, and are easily recyclable in standard US waste streams. The change will reportedly save over three hundred tonnes of plastic film, over 1,400 tonnes of cotton fibre and over 6500 tonnes of non-recyclable mixed plastic every year. Amazon's new recyclable grocery packaging fits perfectly in line with the organization's sustainable objective to be entirely carbon neutral by 2040.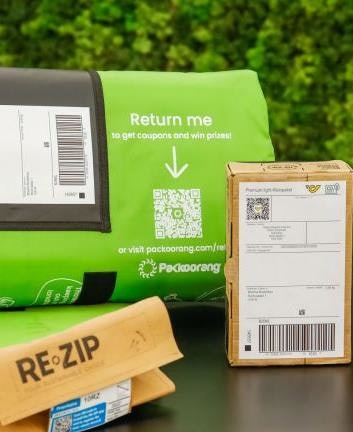 Swiss Postal Services Trials Reusable Scheme Online
The national postal service of Switzerland, Swiss Post, is following in the footsteps of many other European postal service providers with the trial of reusable packaging for online shipping. The reusable bags are made from rPET and the boxes are made from cardboard. The packs are folded down to the appropriate size and then can be unfolded and resealed upon their return to the participating post office. The purpose of the pilot is really to measure how willing the consumers will be to contribute to the reusable scheme, and future adjustments may be made based on any new information. The pilot forms part of Swiss Post's long term vision to be carbon neutral by 2030.
Learn more about ThePackHub's Innovation Zone here.

Companies in this article