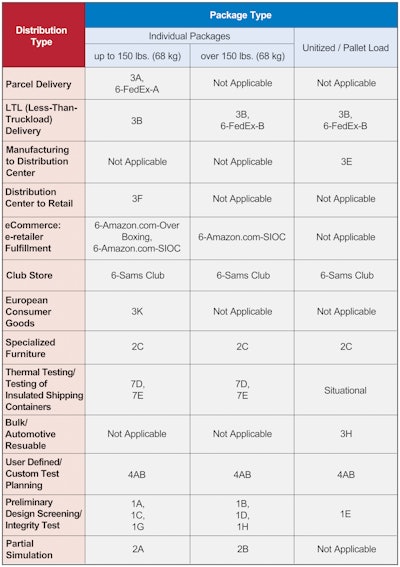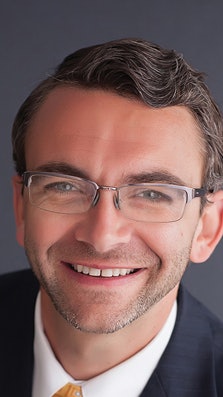 One of the critical considerations is to verify that your packaging will perform as designed and leaves the customer with the desired brand impression. The verification of performance involves testing the packaged product to an industry-developed general simulation protocol. At times, this task can feel overwhelming, especially for those who are entering into new markets or are finding themselves engaging testing for the first time. To help prepare you for this important task and potentially ease those overwhelming feelings, ISTA would like to share five common pre-testing considerations.
1. Utilize the appropriate test. An important step in the selection and use of test protocols is the user's familiarity with their actual distribution environment. Understanding the flow of packages—how they are shipped and handled and stored—is critical to test selection and interpretation of results. Users should regularly observe package distribution, both in the manufacturer's facility and outside of it in warehouses, transportation facilities, vehicles, and customer locations.
There are many established test protocols and ensuring you select the correct one for your desired outcome is important. Absent of detailed knowledge of your distribution environment the test selection matrix (above right) will assist in narrowing down the test options.
2. Define Success Criteria Prior to Conducting Testing. Before testing begins, a determination must be made as to the definition of damage to products and packages. These are dependent upon the product, package, distribution system, market, customers, and other factors and can vary widely. Therefore, product damage and allowable package degradation must be defined by the stakeholders and interested parties (carrier, manufacturer, damage claim group, retailer, and/or others). In most cases, the shipper/manufacturer is in the best position to define product damage due to detailed familiarity with the product. Sometimes others may contribute to these determinations, including carriers and test lab personnel. But in any case, definition and agreement should be reached cooperatively among all entities concerned.
---
PACK EXPO Connects–November 9-13. Now more than ever, packaging and processing professionals need solutions for a rapidly changing world, and the power of the PACK EXPO brand delivers the decision makers you need to reach. Attendee registration is open now .
---
These are going to vary significantly depending on the product manufacturer's willingness to accept damage, but some example Product Damage Tolerance (PDT) definitions are no aesthetic damages, fully functional i.e. TV turns on, scratches less than 0.5" in length and 0.125" in width are acceptable on the "bottom" side of the product. Additionally, Package Degradation Allowance (PDA) examples are no punctures to the outer shipping container, tape or sealing method shall remain intact, minor crushing of exterior shipping container corners is acceptable, or packaging system can provide further protection for the product upon completion of the testing.
3. Use a Certified Laboratory. There are several benefits to leveraging an ISTA-certified laboratory, including their direct access to the most current test protocols and confidence that their equipment can conduct ISTA tests per requirements. There are nearly 600 ISTA-certified labs around the globe. The easiest way to find a lab that is near your location and/or products is to use the 'Find A Lab' search tool on ISTA.org
4. Prepare for Testing. If you can't bring the packaged-product to the test lab, then take precautions to overpackage your test sample for shipment to the testing location. This will help ensure that the test sample is free of any fatigue or damage prior to starting the testing.
5. Do not save testing until the end of the development process. The need for testing comes from the difficulty of predicting what will happen in large-scale operations, coupled with the requirement to make decisions prior to implementation. Therefore, testing can and should be done throughout the full design and development process. This starts with challenging early prototypes to simple and quick tests that allow you to gain insights on the integrity of the design(s). This also helps build confidence in a design and minimizes the risk of discovering concerns directly leading into launch.
While these considerations help provide a clearer understanding of how to tackle this critical design step, designing effective packaging doesn't end when testing is complete. In a follow up article planned for December 2020, we will outline five key post-testing considerations.
ISTA is a non-profit, member driven association for the packaging and logistics sectors. For over 70 years, ISTA has helped its members control costs, damage, and resources during the distribution of packaged-products. ISTA's members include product manufactures, carriers, suppliers, testing laboratories and educational and research institutions.