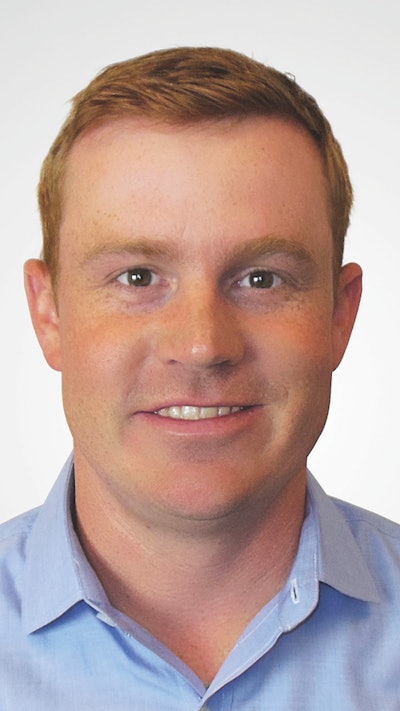 During the early months COVID-19, as stay-at-home or shelter-in-place orders rolled out across the U.S., food and beverage manufacturers, and to a lesser extent, CPGs, experienced a drastic shift in supply channels. Restaurants closed, or at least went to carry out-only, while supermarket shelves were emptied. But even though it's largely a zero-sum game—overall consumption of food should remain relatively consistent, only the channels used to supply food are shifting—it wasn't a 1:1 shift from away from commercial/foodservice toward retail. E-commerce, which represents a small but growing portion of American commerce for consumer packaged goods, saw a significant bump, resulting in a disturbance in the omnichannel.
This early shift was a legislated one, done for the benefit of humanity to save lives in the face of a crisis. It was hardly the result of a sudden fundamental shift in thinking. But the synthetic, forced shift may have natural, cultural staying power, at least according to Abe Eshkenazi, CEO, the
Association for Supply Chain Management
.
"As we relax a lot of the stay-at-home requirements, you'll see those individuals—ones who previously didn't use delivery services or curbside pick-up, and otherwise wouldn't have tried it—say, 'You know what? This is okay. I don't have a problem with getting my fruits and my vegetables delivered to me. I don't have to self-select in an aisle, I'm comfortable with someone else doing it for me.'"
There are immediate, short-term challenges, namely the number of delivery drivers that are available, or the safety of the individuals that are picking the fruit that need to be addressed. But there will be a shift in demand to a consumer as individuals who never would have made the change without being forced to do so. The percentages are what's a critical, in terms of how much we'll move to a home-based environment versus how much will go back to what we can describe as pre-COVID-19.
It's unknown what percentage of people will make the turn from their previous mix of foodservice/commercial dining and retail to e-commerce. But the point, Eshkenazi says, is that the percentage is far greater than zero. There will be some conversion, and big brands like PepsiCo. Inc., are preparing for it. The brand owner recently rolled out PantryShop.com and Snack.com, e-comm plays that replace more traditional food channels, both foodservice and retail.
"Over the last few years, PepsiCo has been working to be a faster, stronger, better company, one that is laser focused on meeting consumer needs and winning in the marketplace. Investing in e-commerce and digital capabilities and talent has been—and will continue to be—a big part of that effort," says Gibu Thomas, Senior Vice President & Head of eCommerce, PepsiCo. "In these uncertain times, as more and more consumers are using e-commerce channels to purchase food and beverage products, PantryShop.com and Snacks.com offer shoppers another alternative for easy and fast access to products they love."
For food and beverage brands specifically, there are a lot more factors to consider in e-commerce than simply safe, on-time home-based delivery. A pair of headphones or a new belt can sit in inventory for years without issue, but food and beverage are subject to shelf life, cold chain, careful handling, and basic stability issues that durable goods and many other consumer products are not.
But food and beverage producers have accelerated their pace in working out how to tackle e-commerce, and more generally, the omnichannel. And it's good that they do, since at the time of my mid-April conversation with Eshkenazi, the early flood of uncertainty was already abating, and the new landscape was already taking shape. It's just a matter of getting the data in, analyzing it, and beginning to act on it accordingly.
"I think we're in the new normal today," he said in April. "I think a lot of the spike has already hit and the surge demand has already past us. The supply chains are catching up to the panic buying that occurred before. It takes time for [supply chains] to respond in the long term, but in the short term it's responding fairly well."
He believes the shift for supply chain professionals right now is in their willingness (or need) to work on a collaborative basis. More often than not, in the past, these individuals would work in a highly siloed process, and may not have had alignment in strategy across the organization.
What has been revealed through recent challenges and disruption is that organizations that have aligned supply chain practices—with clear roles and responsibilities and visibility into their supply chain—are able to respond and address the spikes, and come out on the backend being responsive to the consumer and/or customers' demands. But it's not too late for organizations to start planning today for the next iteration. And this is where supply chain professionals, along with sustainability professionals, the sales teams, and new-product development, now need to come together and to evaluate what the market looks like, what downstream impact is going to have on their customers and on their suppliers, and their supplier's supplier.


"We are going to see a realignment once we get to see what utilization looks like," Eshkenazi says. "We were working in an environment that was just-in-time, which obviously reduced costs and reduced inventory carrying expenses. It was a very efficient supply chain. It will get to be an efficient supply chain again, once the urgency starts to settle down and we can get a little bit better information on the demand and on the utilization. Supply chains will catch up. We have more than enough food for individuals. It's just that we now need to realign the supply chains to address a different type of use and a different type of consumption. Everyone is going to see a shift from a more commercial industrial, much more direct-to-the-consumer. And consumers are becoming much more adept at ordering and receiving and utilizing an e-commerce platform today than they were in the past." ■
Companies in this article