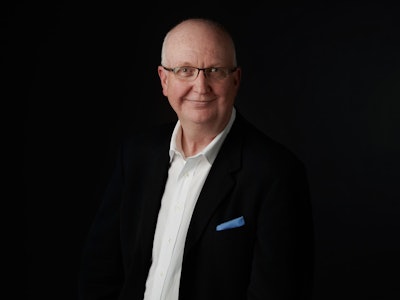 To gain brand share of a rapidly expanding e-commerce market, marketers need to provide consumers with an experience online that's as true as possible to the product they choose at the physical store shelf. It's time to regain control of the way your brand is depicted on the digital shelf.
Your brand can and should look as flawless on the digital shelf as it does on the physical shelf. Are you ready to take control of your e-content supply chain? These are the top seven questions you need to be able to answer.
Does my organization have a unified supply chain strategy for managing the presentation of our brands on the digital shelf? Brand managers have a clearly defined supply chain process to ensure the package on the shelf is right and ready on time. Without a similarly unified strategy for packaging e-content development, it's difficult to control a brand's timely and accurate representation across retail and product review websites.
Does my packaging look consistent across multiple online retailers? Check your brand's e-commerce images across online retailers and product review sites. If you're seeing a mix of 2D and 3D images, different angles, different lighting and color, missing information, outdated images, or any inconsistency at all, consider it an opportunity to improve the impression your brand makes on the digital shelf. You've earned your consumers' trust. Continue to encourage them to buy with confidence.
Can I achieve a stronger brand presence and reduce costs at the same time? By using final, approved artwork for both your printed and virtual package, you eliminate the need for photography, thereby lowering supply chain cost. At the same time, you gain control of the presentation of your brand and consistency between packaging on the digital shelf and the physical shelf. It's the easy way to administer e-content management.
How can the inaccurate representation of my brand online put my market share at risk? You'll lack the control to execute design changes simultaneously off-line and online. Your current consumers will expect to see the same package they buy on the physical shelf, on the digital shelf. If they don't, they may question its authenticity or freshness. New customers who've never purchased your product on the physical shelf will expect to receive the package that they ordered online. Any difference between the two can create a brand disconnect. In either situation, you risk eroding consumer trust in the brand—the very trust you've built over time at great expense. You could lose customers to a competitor who's getting it right.
How does the inaccurate representation of my brand online put my business at regulatory risk? EU Regulation 1169 requires clearer and more prominent display of allergen and other information on packaging and specifies that compliance includes the digital shelf. On May 20, 2016, the FDA finalized the new Nutrition Facts label, with compliance required by July 6, 2018. FDA regulations will require changes to the Nutrition Facts label to emphasize calories, provide realistic serving sizes, and align with the latest nutrition science. The FDA has not yet addressed images of packages online, but they may, and if they do, will you be compliant? And are you willing to risk that you won't be?
How can I ensure that images of my packaging online adhere to brand standards? If you haven't already, you should consider specifying explicit standards for packaging on the digital shelf in your overall brand guidelines. A digital e-content solution that uses approved-artwork final files and enforces GS1 standards for 3D images can go a long way to simplify compliance with your own standards for packaging images online.
How can I take control? Commit to complete, correct, and up-to-date packaging wherever your brand appears—on the digital shelf as well as on the physical shelf.
If brands are truly successful in creating a singular brand experience, the online experience must mirror the off-line experience. Getting to market on time is critical of course, but the best deployment processes will deliver far beyond that. They will protect a brand's equities and the way it's presented in all marketing mediums around the world.
Bruce Miller is Vice President of Product Development at global brand development, activation and deployment company SGK.
Companies in this article