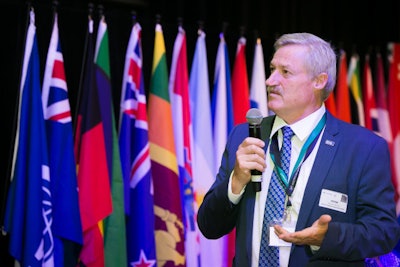 This article is shared with permission from PKN (Australia) Managing Editor & Publisher Lindy Hughson.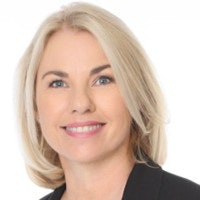 As the global coronavirus pandemic continues to run rampant, across the world packaged goods are in high demand. PKN (Australia) Managing Editor & Publisher Lindy Hughson asked World Packaging Organization president Pierre Pienaar to share his views on the role of packaging in a pandemic.
What changes are we seeing in the consumption of packaged foods during the pandemic?From the information available, it would seem that the Covid-19 crisis will be directly affecting us all across the world in some or other way for at least the next six months. Apart from high demand for packaged dry foods like pasta and other foods with extended shelf life, what we will see is a focus on packaged fresh food in supermarkets. Consumers will be skeptical about any food not wrapped, especially foods where the skin is eaten, for example, tomatoes.
We are also seeing that in many countries around the world, and probably more in developed countries, an uptake in meal-kit subscription and home delivery services. Some countries tell me this market sector is busier more than ever. Here too, packaging plays a vital role in ensuring food is properly protected in the journey from supplier to consumer.
Is it possible that packaging will become more valued by consumers in the post-Covid-19 world?I have no doubt that packaging will become even more important in the months and years ahead. Along with the importance and significance of packaging, will be more of an awareness by consumers in their appreciation for what we have. Our selfish attitudes will change, and our environment will no longer be taken for granted, simply because we have awoken to realize how fragile life is.
There will be a greater reliance on the assumption that all packaged food is safe, like pharmaceuticals, and we who are involved [the packaging industry] had better ensure that food safety more stringently than ever before.
Through the Covid-19 crisis, society would have learnt more about good principles in food buying during a pandemic, where we buy only what is important and ensure that we use all of it. Food wastage, I believe, will decrease in developed countries. Our buying trends will change for the better, beyond Covid-19. We will buy less, probably more often, to ensure freshness and less wastage.
Reports from some markets are that reusable packaging (drinking cups and reusable shopping bags) is being shunned for hygiene reasons. Will this change the view on single-use packaging?There is no doubt that personal hygiene will be more evident post pandemic, and here we can learn a significant amount from our Japanese counterparts. Their culture is one of paramount personal hygiene. No hand shaking, often when out in the streets they wear masks, as a matter of course they maintain social distancing, they carry wet tissue packets to clean their hands, and there are always sanitizers in public toilets. Washing hands regularly is part of their culture.
There will be a focus into the future on hygiene, and reusable shopping bags could well carry germs from the home into the marketplace, where it will be near food. Cups brought from home may well be carrying viruses, so I can see Keep Cups, in the short term, disappearing from our landscape.
Any final thoughts?I believe that from situations like this pandemic, which is disastrous in every sense of the word, good things can come. We see how fragile our human existence is. Nobody saw this coming, and nobody was prepared for it.The home isolation has created an awareness of those around us, how precious and important our family is, how important our neighbors are, and how much we need and rely on our friends and colleagues. We now care more about the neighborhood, have more respect for one another, and are more forgiving, more compassionate and more empathetic to others. This pandemic is a leveler, every person on earth is affected by it, irrespective of who or what you are.When life returns to normal, post pandemic, this period of spending more focussed time with our loved ones has to have a positive effective on how we conduct business and our lives in the future. It is something that I look forward to.
Read original piece here.