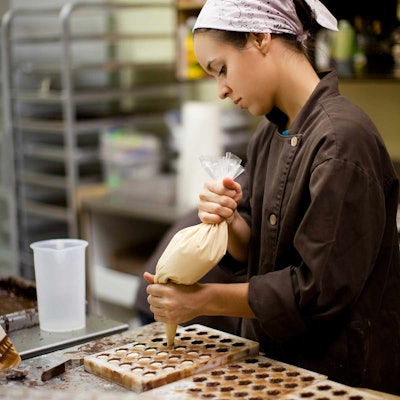 In June, 2015, PartnerSlate quietly launched an online marketplace to help connect small and medium sized food and beverage brands with contract manufacturers and suppliers. As of June 2016, the company, based in Encinitas, CA, has more than 1,000 manufacturers and suppliers in its nationwide database. The company also reports that more than 2,000 brands have joined the service.
The need for co-pack and co-manufacturing services is increasing, according to according to Matt Suggs, Founder and CEO, as more and more brands seek outsourcing help with production in order to focus on their core sales and marketing competencies. The problem, he says, "is that it has become too difficult for these businesses to connect" via Internet searches, trade shows and other means "There are thousands of co-packers in North America, there just needs to be an easier way for brands to find and inquire with them about future business." He estimates that co-packing, including contract manufacturing, comprises approximately 20% of total U.S. food manufacturing, which he values at $750 billion, citing Rabobank Industry Research.
PartnerSlate joins other services with similar intentions. These include the Contract Packaging Association's Request for Quote Tool, Sealed-Air sponsored Co-Packer Connection and Nulogy's Co-Pack Map.
Suggs' system allows brands to perform searches based on product category, certifications, location, co-packer capabilities and more. The service also provides matchmaking for brands seeking to source ingredients and packaging materials.
During its launch year, the site and service has been free, although Suggs indicated there may be a fee to brands in the future.