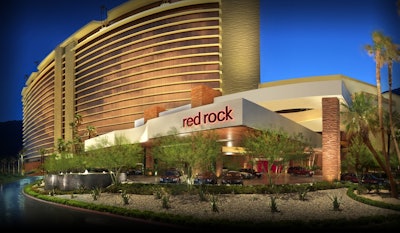 Registration is still open for the Contract Packaging Association (CPA) 2016 Annual Meeting, February 25-28, 2016 at the Red Rock Resort in Las Vegas, NV. The event is focused on helping co-pack partners hone their business skills and intuition for delivering more effective, efficient services. The agenda includes sessions on staffing performance, Big Data, legal developments, and CPA's highly anticipated panel discussion, which will zero in on the dynamic contract packaging industry.
The agenda is filled with meetings, presentations and sessions from business skills-building to legal, labor and technology issues. Some early highlights on the agenda include:
Focusing on pennies and losing dollars-why contingent staffing is not working:

Tom Landry, President, Allegiance Staffing, will provide facts and figures on the current state, and economics, of third party staffing. Tom will show where to find real dollars by optimizing data, stakeholder involvement, RFPs and performance measurement.

Top 10 Recent Developments in Law - What I would tell you if we met at a cocktail party: Eric Greenberg, CPA General Counsel, will highlight recent legal developments that might affect your business from the fields of contracts, packaging materials compliance, FDA regulatory, food safety and litigation, among other topics — and provides a forum for Q&A.
What's Influencing the Evolution of Tomorrows Packaging Today? Learn the impact of packaging market drivers from Mike Richmond of HAVI/PTIS, who explains the impact of changing consumer trends, technology advances, sustainability and packaging trends from materials to point-of-purchase and e-commerce channels.
Supply Chain Panel Discussion: Suzanne Fisher, director of packaging for Sam's Club and other leaders in packaging, co-packing and logistics will discuss innovations in package development, brand customization, purchasing, consumer loyalty-building strategies and more. Leading examples include personalized labeling by Coca Cola, along with similar moves by Trek and longtime customization innovator Nike.
Additional events include a golf tournament at the high-end Bear's Best golf club; a uniquely "Vegas" bowling outing at Red Rock Lanes; a showcase for leading suppliers and ample networking opportunities. Visit CPA's event page for more information.
Companies in this article