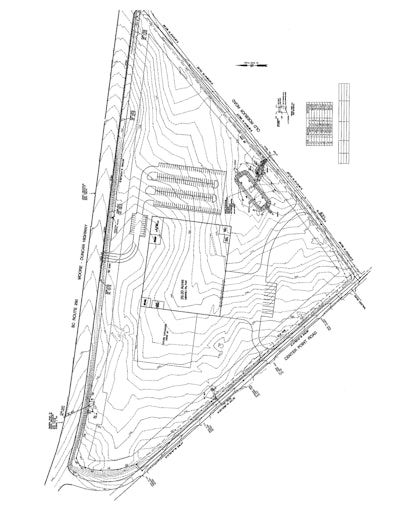 Citing rapid growth, Spartanburg, SC-based Sterling CPI, a full-service contract packaging company, announced that it has purchased 29 acres of land at the Tyger River Industrial Park in Moore, SC (see graphic), and will build a new 140,000 sq. ft. manufacturing and warehousing facility. 
Construction on the new facility will begin in October and is scheduled to be completed by August 1, 2016. The transition of the firm's existing facilities and addition of new equipment is anticipated to be completed by December 1, 2016. Sterling's current staff of 120 employees is expected to grow by 20 percent over the next two years. The site will allow room for future expansion of more than 100,000 sq. ft. as needed.
Currently, the company maintains operations in three facilities in Spartanburg. The new facility will enable greater efficiencies internally as well as across its customers' over-the-road and intermodal supply chains. It also offers direct access to interstate Highways 85 and 26, and is in close proximity to the Greer, SC Inland Port; and is less than 200 miles from the Port of Charleston.
"This is a major move for us but one that is greatly needed to serve our existing and future customers," President and CEO Michael Hastings said. "We are very proud to be a part of the Tyger River development and to call the Upstate our home for the last 19 years. This expansion will allow Sterling to offer our customers additional services and operate much more efficiently."
The company reports that the following tactics led to the to the move to the new site:
Sterling CPI combined its unique sourcing capabilities and efficient packaging operation to convince clients to allow Sterling CPI to manage their products.
By offering complete product line management, Sterling CPI has given its clients the time and space to focus on the sales and marketing of their products and let Sterling CPI manage the supply chain.
Sterling CPI provides compliance and regulatory oversight in addition to quality management programs tailored to individual customer requirements.
Sterling CPI has sourced, packaged and distributed millions of packages for a wide variety of consumer products companies. 
Companies in this article