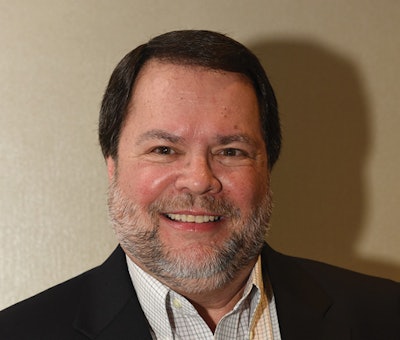 John Mazelin inducted into CPA Hall of Fame
The CPA is pleased to announce that John Mazelin, Executive Director, has been inducted into the Contract Packaging Association Hall of Fame.
The CPA Hall of Fame honors professionals who have made a significant contribution to the Contract Packaging Association and the contract packaging industry.
Mr. Mazelin will be the 4th inductee into the CPA Hall of Fame, which was established in 2006.
Mr. Mazelin is the Vice President—Business Development for Accu-tec, Inc, a member of the B4B Alliance. Headquartered in Louisville, KY, his responsibilities include overseeing business development across the Alliance, which includes Accu-tec, Inc, a contract packager, Mercury Logistics of Kentucky, a 3PL provider and Shippers Supply Co, a supplier of packaging materials.
Mr. Mazelin has degrees from Indiana University and the University of Evansville. He began his packaging career with Inland Container Corp (now part of International Paper) in sales and sales management. His experience includes interaction with consumer packaged goods companies and tier 1 and tier 2 automotive companies. He has served on the CPA Board of Directors in many capacities since 1997.
"The exceptional growth of CPA is due directly to John's devotion to the association," Chris Nutley, President, CPA said. "He is a thought leader and a dedicated champion to our members and to the industry. He works tirelessly and selflessly to advance CPA. We are thrilled to have John inducted into the CPA Hall of Fame."
Contract Packaging Association Hall of Fame criteria are as follows:
• A minimum of 20 years in the industry
• A career that has significantly impacted the growth of the Association/Industry
• Substantial and distinctive contribution to the Association/Industry
• A pioneer or legend within the Association/Industry
CPA aids technical packaging students with new scholarship program
The CPA is pleased to announce the development of a scholarship program focused on machinery. With the support of the Institute of Packaging Professionals (IoPP), CPA will award a $2,500 scholarship to a student specializing in packaging machinery or systems.
"Participation and investment into packaging education is one of four Strategic Initiatives" for the association, said Chris Nutley, CPA Board President. "IoPP's educational arm is powerful and opportunities like this provide students with a post-graduation foot-in-the-door that literally jump starts careers. We're proud to be able to contribute to such a worthy cause!"
The association's Packaging Machinery Scholarship comes with the following criteria: Applicants must be a student as of the fall of 2015, enrolled in an accredited college/university or vocational/training school with a technical or mechanical degree focus in packaging machinery or systems.
The talent identified through this program will be shared with IoPP Benefactor companies as a recruiting tool for their organizations.
IoPP offers six annual scholarship funds to students headed for careers in the packaging field. Through CPA, PepsiCo R&D, and IoPP Benefactor, Chapter and Technical Committee support, these scholarships have been created to elevate packaging education by raising awareness of packaging as a career choice.
For more information about scholarship opportunities and to apply, visit www.iopp.org/scholarshipfund.